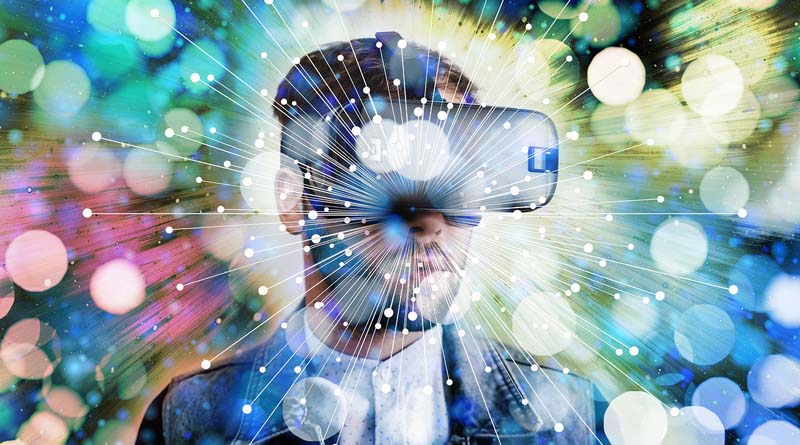 Integrating the Internet of Things into Smart City Tourism Using Innovative 5G Networks
November 4, 2021
The fundamental model of a Smart City Tourism infrastructure is based on data collected from sensors and human actions. The sensor requires a network with a high data processing capacity. A capacity capable of being powered by cloud computing and, finally, a service that adapts to the needs of tourists.
The presence of tourism in the Internet of Things has become a highly technological prerequisite. Smart tourism is accepted and implemented by a growing number of people and governments.
The influence of smart technologies in the tourism sector will be immense with the emergence of the Internet of Things. With the integration of 5G, an increasing number of people, especially young people, are moving intelligently through the IoT.
New Model of Smart City Tourism
In the new smart tourism model, the integration of tourism-related innovations would improve the competitiveness of tourist destinations.
The Internet of Things seeks to connect ordinary objects by integrating sensors connected to the Internet and transmitting their data online.
Smart technology that uses IoT data opens up new possibilities for the travel and hospitality industries. Smart innovation provides access to connectivity and a range of information such as transportation, entertainment, tours, shopping and hotels.
Social media, content marketing, and portable IoT systems will all need to be integrated into IoT Big Data tourism applications. It enables innovative and efficient technologies to take advantage of new forms of real-time data and deliver improved tourism services.
Cities and tourism organizations are making a concerted effort to invest heavily in the capabilities of intelligence systems. The competitiveness of a city's tourist destinations depends heavily on information technologies.
It is now evident that the 21st century is approaching a digital peak. The convergence of smart cities will begin to capture the world's interest in terms of "Smart Destinations".
IoT Sensors
IoT sensors played a central role in this deployment information, the analysis can be quickly acquired. Contextual data such as location, environmental conditions and weather information.
Tourists can get useful information from devices equipped with sensors. Sophisticated IoT sensors located in devices in the environment provide information and awareness on a wide range of complex sensory systems. This detail could provide more transit options or directions to the nearest hotel, restaurant or tourist attraction.
The idea of ​​smart tourist cities and related initiatives to improve environmentally friendly growth paths is gaining ground. Smart tourism strengthens a city to provide smart urban space for tourists from struggling cities.
When you travel or go on a tourist vacation, the devices are connected to other network resources, providing real-time data. As a result, these connected objects are a perfect data source for Smart Cities.
The 5G internet portal linked to the current network and the internet could become an important element to expose the potential of smart tourism. Giant screens are fast becoming the latest trend in smart tourist information offering personalized content to each individual.
The 5G technological revolution has increased the speed of networking and contributed to virtual assistants and real-time image recognition technologies.
Integration with IoT opens up the possibility of connecting up to one million devices per square kilometer. Multiple IoT devices can be integrated, resulting in a much more personalized tourism experience.
The Use of Open Data and the Digitization of Smart Tourist Destinations
A smart tourist attraction center can now boast of Wi-Fi connectivity inside and out. This is especially found in areas of high tourist density, as data sources are an important aspect of smart city tourism.
There are online data sources that provide information on tourist destinations, including educational, sporting, and wildlife destinations. This information is provided by very experienced workers who in many cases do not have the necessary technological skills.
Tourism businesses specialize in various fields such as accommodation, transport, catering and ancillary services. They are generally much more digitized, but the infrastructure is fragmented, making integration impossible.
The digitization of open data would make smart tourism much more accessible to the population. In addition, integrate public and private data channels and provide visitors with access to information that will affect their decision-making process.
Smart City Tourism and Sustainability
Smart tourism has enormous potential largely for these reasons:
The proliferation of new services would allow greater depersonalization and help reduce overcrowding.
The use of exclusive urban services in smart cities would promote energy savings and increase the consumption patterns of public services.
Smart tourism is exported to small tourist towns, increasing the rural population while providing new facilities and employment opportunities.
Smart tourism, value for money and sustainable growth have resulted in this revolutionary technology. This improves the quality of life in good governance and the tourism industry.
The value of the Internet of Things (IoT) for tourism is to provide open and seamless connectivity in tourist destinations. Also, participate in the growth of Big Data and Smart Cities.
Smart tourism uses data to provide knowledge about people and places. Improving the connectivity of people to increase productivity, creativity and quality of life.
The 6As of popular destinations (attraction, accessibility, amenities, availability, activities and accessories) should be dependent on interaction and real-time data. Smart tourism can be built on smart city concepts because it improves the quality of urban life. It also improves the quality and enjoyment of the destination based on the value generated, shared and consumed.
It is an important factor in this modern era to build successful smart tourist destinations to improve human satisfaction. Critical intelligent data components for this include knowledge accuracy, source reputation, interactivity, and usability.
Tourism and the Internet of Things
Given the ubiquity of mobile devices in people's lives, crowd detection social networks can help tourists learn about a destination's favorite things to do.
This social crowdsensing will provide interactive entry with other tourists in various locations. This will show the best places to be at a certain time, the local weather forecast and the expected travel time.
Tourism knowledge will educate people on the weather, alternative routes, parking spaces, and the best public transportation option.
Smart tourism can help local businesses increase their visibility by educating relevant visitors about their sites, facilities and popularity.
Tourist destinations that are popular only locally can increase their market share and attract more tourists. The IoT will help make cities more attractive to residents and tourists.
Provide consumers with easy access to public services and data Tourism is a valuable and necessary service for people. It is one of the economic sectors that can benefit from the use of smart technologies.
Marketing Smart Tourist Attractions
There is no doubt that smart technology will play a crucial role in the commercialization of tourist attractions. Disseminate information, promote hospitality and assist tourists before and during their stay.
The main thing is to offer the visitor a pleasant experience. For this to happen, the destination must be innovative, attractive and worthy of arousing. The visitor would not choose a destination only for its monuments, its spectacular landscapes, its history or its gastronomy.
All of this is important, but today's tourist wants to be surprised by the unknown destination. Tourists want to know what to do, where to go and how to get there using technology. In this way, the technology integrates the global perspective into the destination. The widespread application of the technology will mainly dictate the dynamics of travel in the years to come. This is how access to knowledge appears to be one of the most important competition criteria for tourism organizations.
A smart tourist destination is described as a destination based on technological capabilities. These capacities ensure the sustainable growth of tourist areas, connectivity to the rest of the world. This encourages contact with visitors, increases the quality of the experience in the destination and improves the quality of life.
A smart tourist destination must integrate technological growth, develop innovative practices, integrate capacity building, digital environments and information management.
Providing resources for these activities will enable technology transfer and knowledge sharing.
Proof of Tourism Applications Linked to IoT
There are many IoT solutions available for the tourism industry. By combining physical and digital infrastructure, the Internet of Things (IoT) will stimulate the generation of high-tech tourism communities. Below are examples of IoT devices.
Tourism
which allows visitors to find information about areas of interest, landmarks, accommodation and assistance on a smart map
TreSight
TreSight is another wearable IoT tech bracelet that uses IoT and big data analytics for smart tourism. The device provides information such as location availability, queue presence, and opening and closing times.
Wearable devices such as smartwatches and bracelets allow users to communicate with their surroundings and influence the behavior of tourists.
3D topographic interface
3D topographic devices also facilitate the integration of intelligent tourism management systems. This system deploys portable nodes and sinks in leisure parks. It also helps in capturing data from tourists' portable devices to provide services such as landscape connectivity and physiological data.
Conclusion
Tourists need fast, accurate and reliable information which can be provided by integrating 5G networks and IoT in the tourism industry.
IoT smart tourism systems can collaborate with visitors, allowing them to participate and learn smarter as a group. A fun trip for every tourist involves minimizing delays and unexpected disappointments by understanding specific moments of attraction. IoT applications have also started to make travel more comfortable and personalized. IoT-based services can help tourists make smarter decisions by providing them with more relevant, intelligent and personalized content.