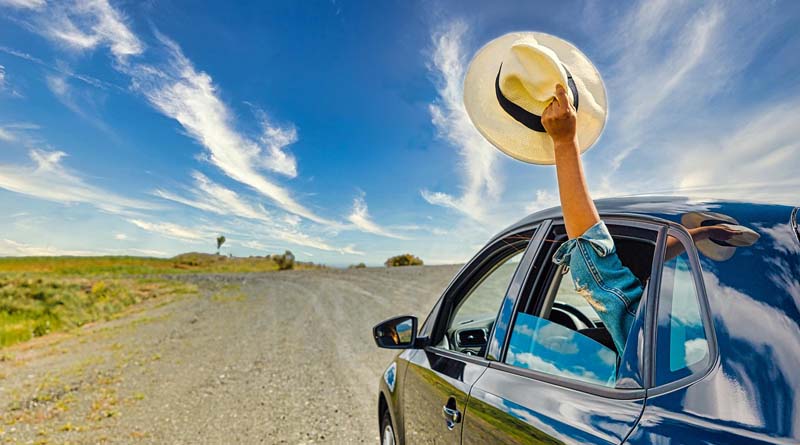 Summer is Here: How to Prepare Your Road Trip with Children?
July 20, 2022
With children, a long road trip is often an adventure. Between the "when are we arriving?" and traffic jams, the time is sometimes long for everyone. To travel well with your children this summer, remember to prepare yourself well before hitting the road and to take multiple breaks on the journey.
Prepare Well before Departure
A long road trip is always in preparation, but even more so if you are going with children! On the road to your vacation, you will indeed have to think about their comfort and safety, but also about keeping them busy. To start, do not hesitate to bring a small first aid kit.
If you are traveling with children, a small first aid kit is almost essential! It contains disinfectant and dressings in case of a sore during a break or during the holiday. You can also supplement it with some medication. For example, medication against motion sickness, etc.
Naturally, your children must travel in a seat suitable for their age. If they are regularly required to make long trips by car, we advise you to choose your car seat accordingly.
To improve the comfort of your children in the car, also equip yourself with sunshades for the rear windows. They will both protect them from heat and UV rays, but also from unpleasant sun rays that could prevent them from sleeping.
Also plan enough fresh water for the whole family and a snack to prevent "I'm hungry" on the way. In summer, prefer cakes that are not likely to melt. On the road to vacation, snacks will help your children to wait but also to make the trip more pleasant.
In the event of damage, make sure you have wipes or a paper towel to hand to clean up, but also, for the little ones, a change of clothes. Also remember to have paper or plastic bags in case of vomiting, an accident can happen quickly…
Do not hesitate to involve your child in the preparation of the trip, even small! Ask him to help you choose the snack for the trip or the games he wants to have in the car to occupy him.
Precisely, do not forget to plan which books or games you will take for the trip. They'll keep your kids busy on the road and should be age-appropriate while not distracting or uncomfortable for you and avoid noisy or musical toys.
Prefer books or sticker books for the older ones, stuffed animals or figurines for the little ones. Depending on their age and your habits, you can also consider screens: a portable DVD player or a game console will keep your children busy during long journeys, but you can limit their use to a certain duration.
On the Road to Vacation with Children
Traveling with children, especially when they are small, is above all… taking a little more time. If you are going on vacation by car with your children, do not neglect the breaks! They will prevent peeing accidents and allow them to stretch their legs.
Also take real meal breaks: no sandwiches swallowed at the wheel if you are driving with children. Plan a break every two hours but do not hesitate to stop more often, if necessary, for example in case of urge to pee, a full diaper or an empty stomach.
The main risk of a long car trip with children is that they find the time long, very long, really very very long. Avoid the "soon" when they inevitably ask you "when do we arrive?".
Clearly explain to your children how the trip will be, pace the journey and give them a real sense of time. "Soon" could be in five minutes. If you have two hours left, tell them there are two hours left!
If your child is still small and does not have a good sense of time, this will help him learn it. You can also explain to him that two hours is time to take a good nap and play a little. Also announce the next breaks in a clear way: "At noon, we stop to eat".
Above all, don't be in too much of a rush. With little ones, four hours on the road easily become seven when you have to take more pee breaks, change diapers or let off steam in a motorway service area. Also take the opportunity to take a break on the road: also stretch your legs, clear your head and fill up with water, and good travel!