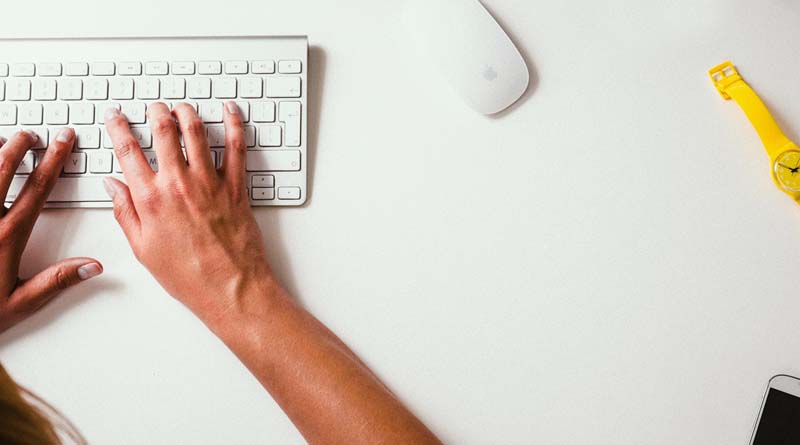 How to Become a Professional Blogger?
September 18, 2019
Creating a blog has never been easier than today with all the tools at our disposal and in particular one of the best tools to make a blog: WordPress, whish is used by more than 25% of the sites in the world.
If it's easy to start a blog, on the other hand, becoming a successful blogger and being able to live with it is not easy.
That's why today we're going to see how to get your blog from a simple amateur site to a real professional blog.
The pro blogger trains himself and makes the watch regularly
With the increased competition in all niches, you no longer have to do amateur blogging, it is important to master several skills to succeed:
WordPress
Security of a site
Writing
SEO
Web marketing
Customer relationship
Trade
It is clear that it requires to master a lot of skills. You do not have to master everything but at least understand the broad outlines of each of them.
If you are a beginner, it is suggested that you start with a book on blogging and as you read it, implement it right away. Thereafter, you must continue to learn. Blogging and the Internet world in general are evolving very fast. You must always be aware of the latest trends.
The professional blogger meets a need/problem
Why bloggers registered in niches (fitness, healthy food, learn to blog, music, bio, business …) work?
Quite simply, they answer a problem:
I want to lose weight!
I want to eat healthier!
I want to become my own boss!
I want to learn how to play guitar!
…
You must go from there to meet a need or a problem.
Imagine that you have e-commerce as a skill. Why not make a blog to teach people how to make money with an online store?
Are you passionate about violin? You can teach people to play it!
The passion and skills you have often meet a need.
However, once you are launched, the best way to know the expectations of your readers and ask them the question in the form of survey. With that, you will be able to offer the right product.
Quality content
Your content is the basis of your site. You must pay a lot of attention.
Without high quality content, no one will share your articles. It is within these that you show your expertise in the field of predilection.
The secret to offer quality content: analyze your competitors and wonder what you can bring more …
What did this blogger forget to say?
SEO
The bulk of your traffic will come from Google.
You must have a good foundation in SEO (Search Engine Optimization). It is now rare to write an article that will position itself in 1st position on a very sought-after keyword.
SEO can be very technical. However, if you have the basics, you can have qualified traffic that will be regular and above all, free.
You must train yourself in SEO.
Again, you will find many books on the subject.
Social proof
To instill confidence in the readers who follow you and for them to become clients afterwards, you need to add social proof to your blog.
To do this you can:
Promote your social networks – if your number of subscribers is interesting
Show the number of people registered to your newsletter as soon as you have more than 500-1000.
Post your media releases with logos on your home page.
Add customer testimonials – there is nothing better than a customer who talks about your products.
Add a rating system on your articles as well as on your site.
Engage people to post comments on your articles.
The reader who arrives on your site must be able to say that he is not the only one to read this blog. The community effect brings trust and trust brings sales.
Give before receiving
The user is over-solicited from all sides. You have competition in all sectors.
You must therefore bring more than others.
It's not because you've made a page with your products that your visitors will become customers in an instant.
You must give before receiving.
The prospect must see what you have under the hood. Your readers must be able to be aware of your expertise on the topics covered. The purchase must become obvious to them.
However, if he does not know you, do you think they will easily enter their credit card?
I do not think so.
In online sales, it's a bit the same thing. Customers prefer to buy on Amazon rather than on the small local site they do not know.
Why, you say?
Quite simply, Amazon has already proven itself!
Fast delivery, customer service, choice of products, simplicity of use of the site … The customer knows that there will be no bad surprise with Amazon.
So you must be the Amazon bloggers.
The prospect must think that buying from you is obvious because you have proven yourself. After reading your content, it makes you a reference in your area.
How to give before receiving? Offer free ebooks, free mini trainings, tutorials, videos … You will see that your client will be more inclined to buy from you.
To illustrate my comments, I took the case of a blogger who wants to sell its own products and services (website creation, courses, training, ebook …). It's the same if you opt for affiliation. The user must tell himself that you have worked well on your content and will use it to buy the product so that you can earn a commission.
Blog regularly
What's worse than falling on a site or the last article dates from last year?
Abandonment is the worst of bad impressions.
Of course, there is not this problem on a classic site. But on a blog, the date is displayed. We can, of course, remove it but it is not recommended.
So you have to write content regularly, no matter the format, but you MUST do it!
Set a number of goals. At least one article per week is a good rhythm.
This kind of little detail will make you go from amateur blogger to professional blogger.
Promote your articles
Write articles to the chain and wait for the traffic to arrive alone, it's over!
You must now promote your articles for them to read.
To promote your content, you can contact influencers/bloggers to share with their community.
They will do it more easily if you mention them in your article.
You can also share a sharp study on a subject in the form of computer graphics. Propose this infographic to journalists who may be interested in relaying it.
You must be active on social networks. Also share your articles to your subscribers by email.
There are many ways to promote your articles. It's up to you to be creative!
Above all, do not send an email to the influencer type: "Here is my beautiful article! And if you shared it ?! "
You must bring value to the other. It must be a win-win partnership.
In addition, if you have developed your network, this step will be easier. We will come back to it later.
Monetize your blog
In my opinion, a professional blogger is a blogger who lives from his blog. And for that, you have to start by monetizing it.
You have 4 ways:
Adsense advertising
membership
sponsored articles
selling your products
Develop your network by forming partnerships
Developing your network, building partnerships with other bloggers/influencers is beneficial for your blog.
4 advantages of doing that:
You will develop your audience because that of your partner will discover you.
You will increase your traffic, your subscribers and you will probably get new customers.
You will be able to propose affiliation to your partners. These will then bring you new customers.
You will work your SEO. If the partner links you to your site, it's good for you. Your readers who will certainly know this blogger or influencer will find you more legitimate because his brand image and yours have been affixed together.
To get in touch with these bloggers, it is necessary, again, to give before receiving. You must add value to the other. They must not feel that you are proposing a partnership where you alone are a winner.
You can contact them on social networks or by mail.
Over time, you will naturally become friends with some people. It will then be easier to set up partnerships.
Do not go in front, from the first day, by proposing a partnership. Start creating a relationship that, while initially engaging, must be real to make the partnership easier to implement.
Do not have the "impostor syndrome"
Very often, when we start blogging, we can be victims of the "impostor syndrome", namely to think that we are not qualified enough on the subject.
For my part, I thought that to be legitimate to talk about a subject, I had to earn a lot of money with it.
Know that when you have experience or passion in a sector, you know more than 95% of people. So there is no problem blogging on a topic. You will add value to the people who follow you.
You just have to be honest in your communication by explaining why you are legitimate. Do not invent a life and specify what you can bring.
You must believe in yourself!
Even if you want to treat a topic that you do not master 100%, you will always know more than beginners.
The professional blogger is perseverant
To hope to meet success with your blog, you must be persistent and regular, like an entrepreneur.
Indeed, blogging is not a sprint but a marathon.
You will have to set up many small actions daily to develop your audience and therefore your turnover.
If you have chosen the topic of your blog, including a theme that answers a problem or a need, you will end up experiencing success.
You must be certain of your strengths, do not let go and, above all, be regular – blog regularly, promote your articles, be active on social networks, reply to emails and comments, create new products, add new ones Affiliate Programs, Improve Your Email Capture Widgets…
The best thing is to give oneself quantitative objectives. For example: one article per week, two new backlinks on your site per month. Above all, write all that you have to do on a "to do list" so as not to forget anything and delete, as and when, your tasks, when they have been completed.