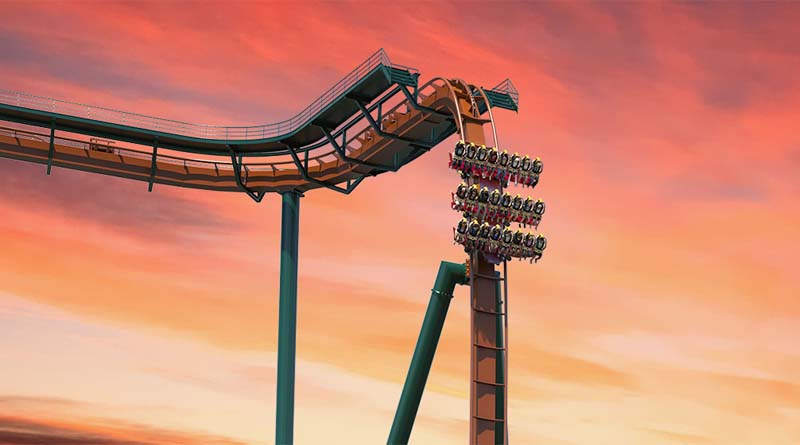 Top 10 Scariest Roller Coasters in the World
August 13, 2019
If you are thrill-seekers, this article is for you! Steep slopes, loops, top speed and height, amusement parks regularly break records. Discover which are the 10 scariest roller coasters in the world.
1. Yukon Striker, Canada's Wonderland, Canada
The Yukon Striker opens in 2019. It is located in Vaughan (suburban Toronto), Ontario, Canada's Wonderland is already home to 16 roller coasters. With the addition of this new arena, Vaughan Amusement Park in Ontario will be among the top three in the world with 17 roller coasters.
The Yukon Striker is poised to become the all-time attraction. While boarding, you will go for 1.1 km, drop 75 meters high, negotiate a passage to 90 °, not to mention the crossing under a tunnel surrounded by water. The speed spikes will push you up to 130 km/h, and then go through four dynamic inversions and the 360° loop, the only one of its kind for a roller coaster.
Yukon Striker cars can accommodate 24 passengers, and race for 3 minutes and 25 seconds throughout 1,105 meters of the attraction (the longest in the world), you will make the fastest dive in the world at 130 km/h and will make the highest fall of the world (75 meters). All in cars that have no floor for increased visibility. You still need to keep your eyes open…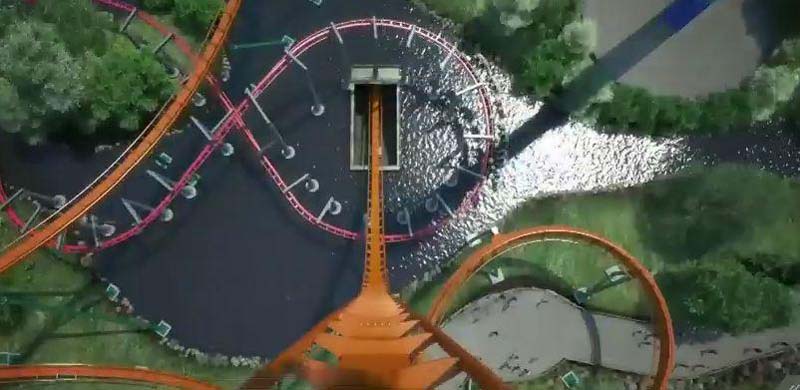 2. Lightning Rod, Dollywood, USA
Located in Tennessee, Dollywood Amusement Park has the fastest wooden roller coaster. With a top speed of 117 kilometers per hour and a height of 60 meters, Lightning Rod will give you chills.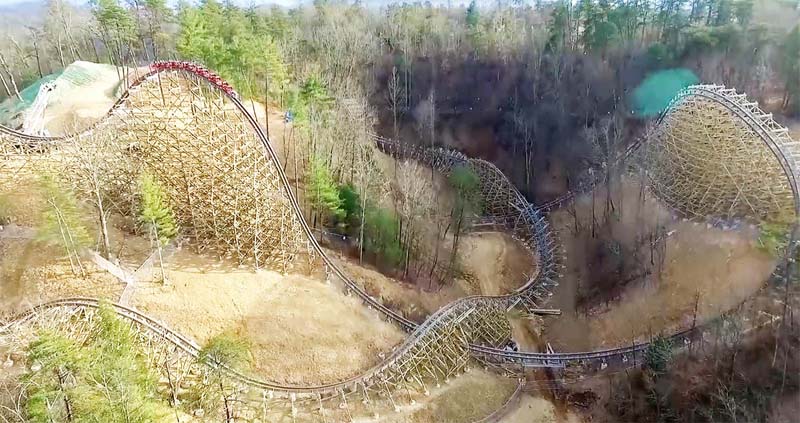 3. Superman Ride of Steel, Six Flags New England, USA
You'll only have a few seconds to hang on, as the train makes a 180-degree turn shortly after departure. What you quickly put in the mood! After climbing to a height of 63 meters, the train sets off to reach a speed of 117 kilometers per hour before making a sharp turn.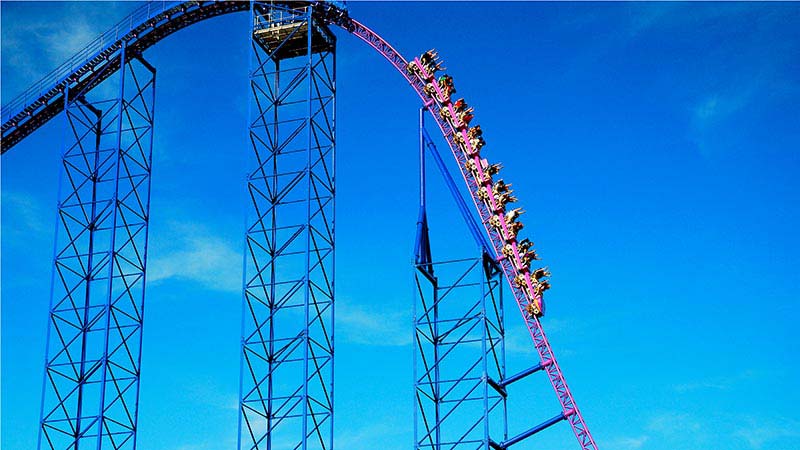 4. Kingda Ka, Six Flags Great Adventure, USA
Kingda Ka is located at Six Flags Great Adventure in Jackson, New Jersey (USA). These are the highest Russian montages in the world! Perched at 139 meters high, you will not really have time to appreciate the landscape. Kingda Ka has also long held the world record for the fastest roller coaster with peaks at 160 kilometers per hour.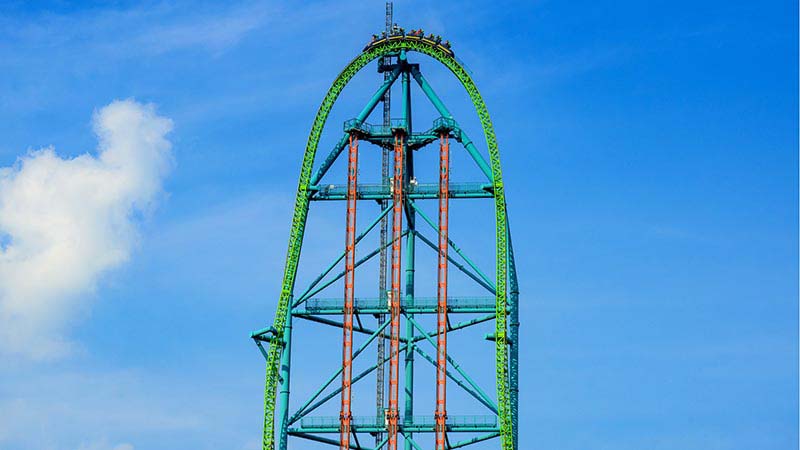 5. The Smiler, Alton Towers, United Kingdom
The Smiler has the largest number of inversions on a roller coaster, 14 in total! In other words, it is better to have a good heart!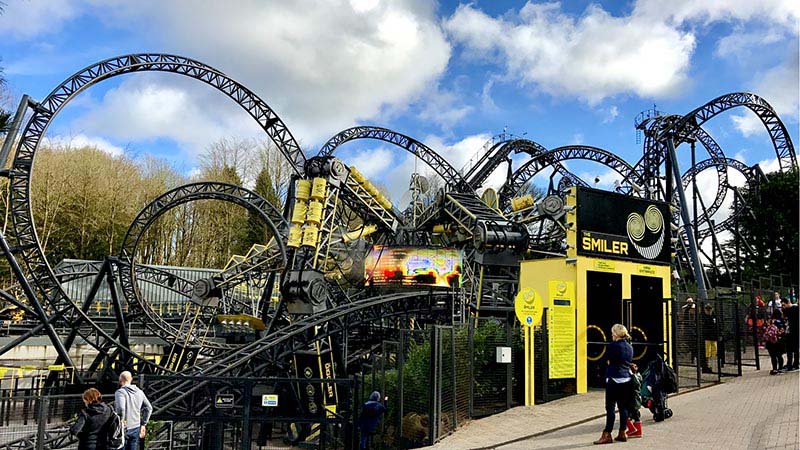 6. Flying Aces, Ferrari World, United Arab Emirates
Be sure to get your adrenaline shot with this attraction that has the fastest and steepest ski lift in the world at 51 degrees. Flying Aces also has the highest spin loop ever built. It is 52 meters in height.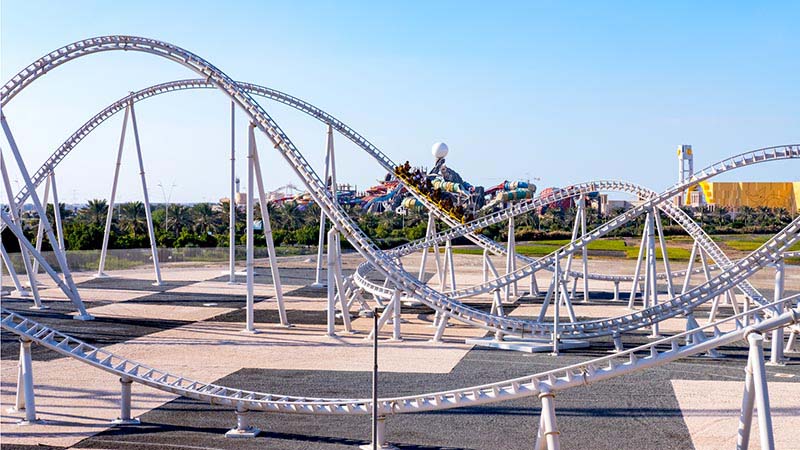 7. Formula Rossa – Ferrari World – United Arab Emirates
If you like speed, it's in Abu Dhabi that you have to go for a ride. It is this roller coaster course that breaks the world speed record with a peak at 240 kilometers per hour, reached in just 5 seconds. The launch pad has a power of 20,800 horsepower and operates through a hydraulic propulsion system. You have to have your heart well hung, moreover, goggles are provided because the wind is strong during the race!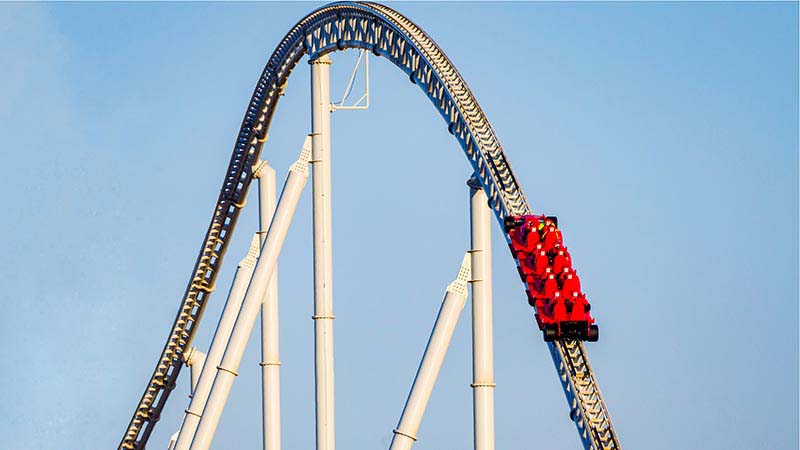 8. Steel Dragon 2000 – Nagashima Spa Land – Japan
If you want more, that's where you have to go. Steel Dragon 2000 is indeed the longest roller coaster in the world, with a course that reaches 2,479 meters, but also the highest in Asia and the third fastest. The maximum speed is 153 km/h! Another good reason to go to Japan!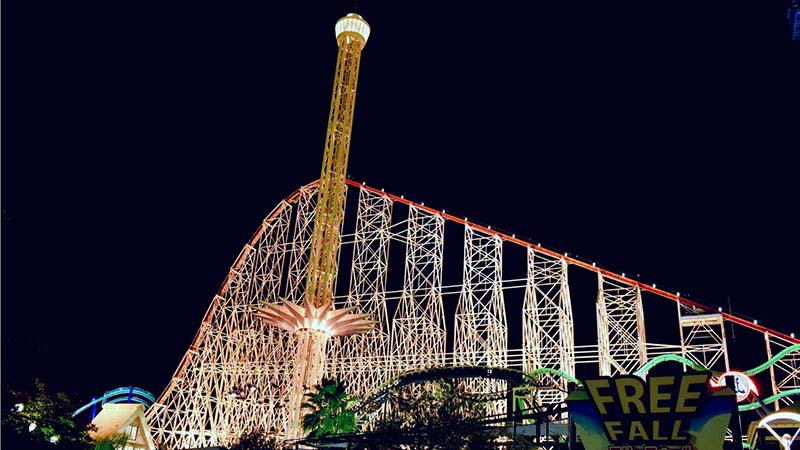 9. Takabisha, Fuji-Q Highland, Japan
Here is another reason to visit Japan. Hang on to your seat, it can make you all funny. Fuji-Q-Highland has the attraction with the steepest coaster in the world. The angle of fall is 121 degrees! Check that your belt is securely fastened! Takabisha is a kilometer of pleasure scary in 120 seconds with a speed exceeding 100 km / h.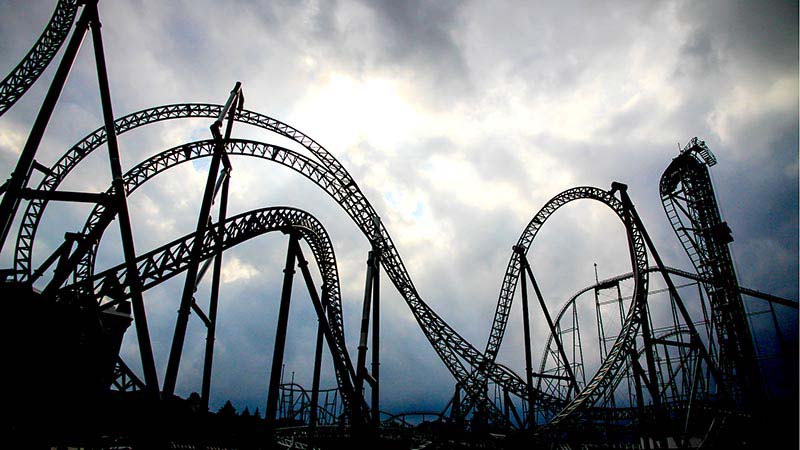 10 T Express, Everland, South Korea
Take the opportunity to make a detour to South Korea to ride on the world's steepest wooden roller coaster! With a slope of 77 degrees, it is also the fastest roller coaster in Asia.