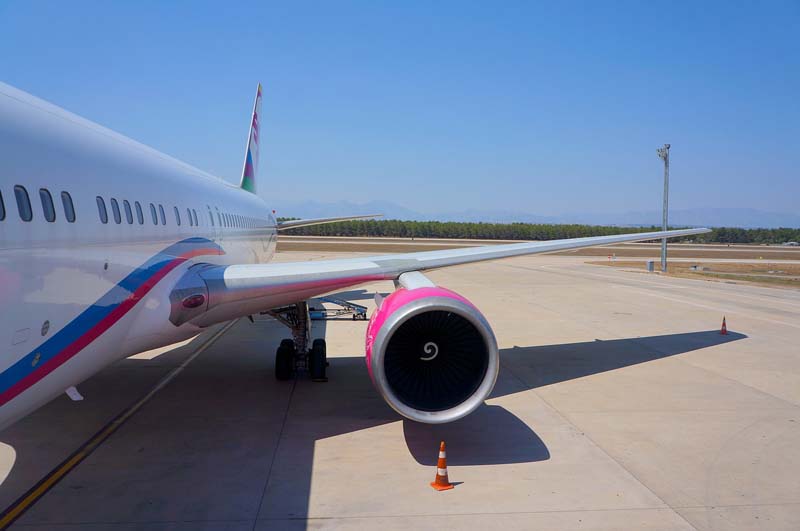 Ranking of the World's Safest Airlines in 2017
February 25, 2017
As every year, the airlineratings.com website, specializing in airline safety assessment and product reviews and consumer reviews aggregator, has published its 2017 list of the 20 safest regular airlines as well as the top 10 of the safest low cost airlines.
At the top of the list of regular airlines, and for the fourth consecutive year, is the Australian Qantas.

The rest of the ranking is in alphabetical order by:
Air New Zealand
Alaska Airlines
All Nippon Airways
British Airways
Cathay Pacific Airways
Delta Air Lines
Etihad Airways
EVA Air
Finnair
Hawaiian Airlines
Japan Airlines
KLM
Lufthansa
Scandinavian Airline System
Singapore Airlines
Swiss
United Airlines
Virgin Atlantic
Virgin Australia
To establish its ranking, airlineratings.com relies on extensive data including:
audits from aviation's governing bodies and lead associations;
government audits;
airline's crash and serious incident record; and
profitability and fleet age
AirlineRatings.com journalists have also identified their top 10 lowest-cost airlines, in alphabetical order:
Aer Lingus
Flybe
HK Express
Jetblue
Jetstar Australia
Jetstar Asia
Thomas Cook
Virgin America
Vueling
Westjet
Of the 425 airlines surveyed, 148 ranked with the seven safety stars, but nearly 50 received only three stars or fewer. 14 airlines only get one star, these carriers being from Afghanistan, Indonesia, Nepal and Suriname.
Overall, 2016 will have been a good year for air safety, although several crashes have made headlines. In fact, the Aviation Safety Network statistics show that 2016 was the second safest year for a flight.
The Netherlands-based ASN, which compiles a global accident database, examined civil aircraft (carrying at least 14 passengers) accidents worldwide and found that there were 19 fatal accidents involving 325 deaths in 2016.
The network's statistics include acts such as suicide, sabotage and hijacking that may be excluded from some analyzes. Although this represents an increase from the 16 accidents in 2015, 2016 remains the second safest year recorded by the number of fatal accidents and deaths. In comparison, 560 people died in 2015, while 2013 has been awarded the best year with 29 deaths listed.
In 2016, 11 of the accidents with 288 deaths occurred for passenger flights. but ASN notes that this corresponds to one fatal passenger flight per 3.2 million flights.