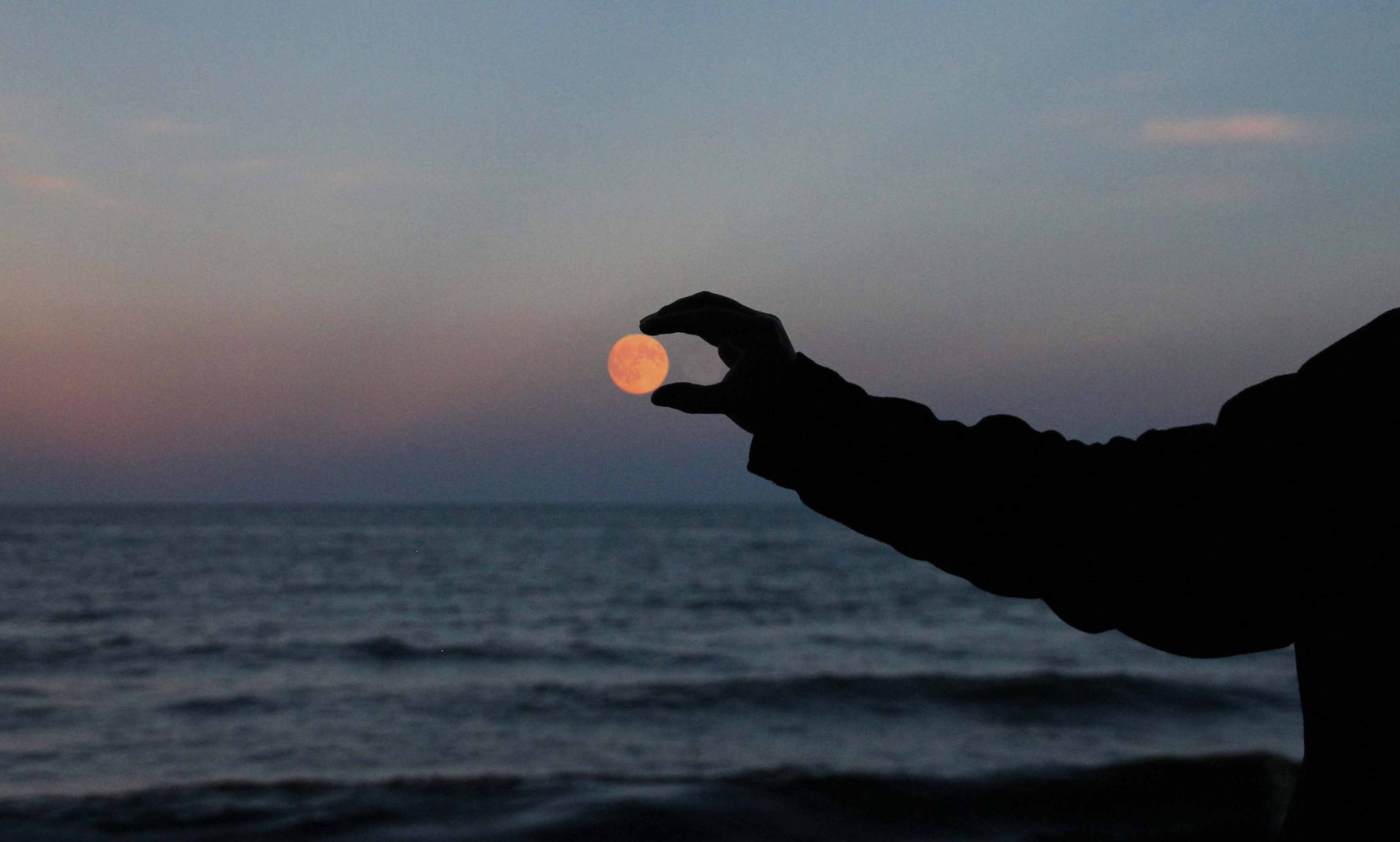 How to Photograph the Moon? Some Essential Tips and Examples
October 26, 2016
I am sure once a while, when you see a beautiful moon, you will think about taking a picture of it, especially when the moon is full and beautiful.
One day I came across a tweet. It showed a picture of a plane passing what seemed like the moon.
Sebastien Lebrigand, the photographer of those photos, is passionate about astronomy. He made this picture by chance, since he likes to take pictures of the moon with a plane that passes. It does exactly the same thing with the sun.
This type of photo is very interesting. Sebastien seeks an image, and he has no rush to take it. He simply tries to combine all the factors to get the picture he wants. I had never seen this kind of picture of a plane that passes the sun or to the moon. This truly gives value to the images, especially they are not achieved with Photoshop or other image processing software tools.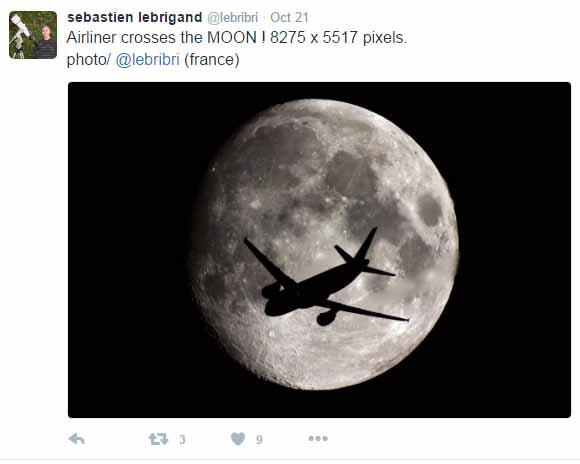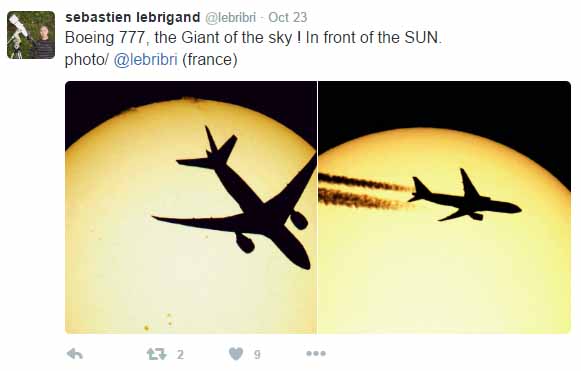 Photographer: Sebastien Lebrigand
If you also want to take photograph of the sun or the moon, I can give you some ideas. Note that I have not fully verified these ideas, but based on the logic of the image exposure, they should work.
How to photograph the sun?
Photographing the Sun poses some difficulties – it is necessary to have a camera that can work at very low sensitivities, tiny openings and ultra-fast speeds (F22 – ISO 100 – 1/8000 of a second is a bare minimum).
How to photograph the moon?
It's quite strange; the moon brings us a lot of light from the sun, it is therefore necessary to have another time a low sensitivity and high speed. The main problem (and it will be the same for the sun) will be having a sufficiently long focal length (or excellent zoom capabilities). In most cases, the lens you have is certainly too small – you will not be able to have the moon to take your entire frame.
To photograph the Moon, use a focal doubler
The focal doubler is a part to add between the lens and the body. It will have the effect of multiplying your maximum zoom by 2. For example, if you have a 18-55 mm len, it becomes 36-110 mm with the focal doubler. Thus, you will have higher zoom capability.
Stabilize your hardware
It will also be imperative to stabilize your camera. The slightest vibration would be fatal to your photo quality. A sufficiently heavy tripod should be used.
In order not to transmit vibrations to your camera when triggered, you can also use shutter release. For example, a remote control or self-timer.
If you don't have professional photography equipment, don't worry. Consumer DSLR will also work in most cases. Although your product will not as remarkable as the ones taken by professional cameras, with some tips and basic photography techniques mentioned above, you can still produce beautiful and impressive moon photos. Some examples are shown below.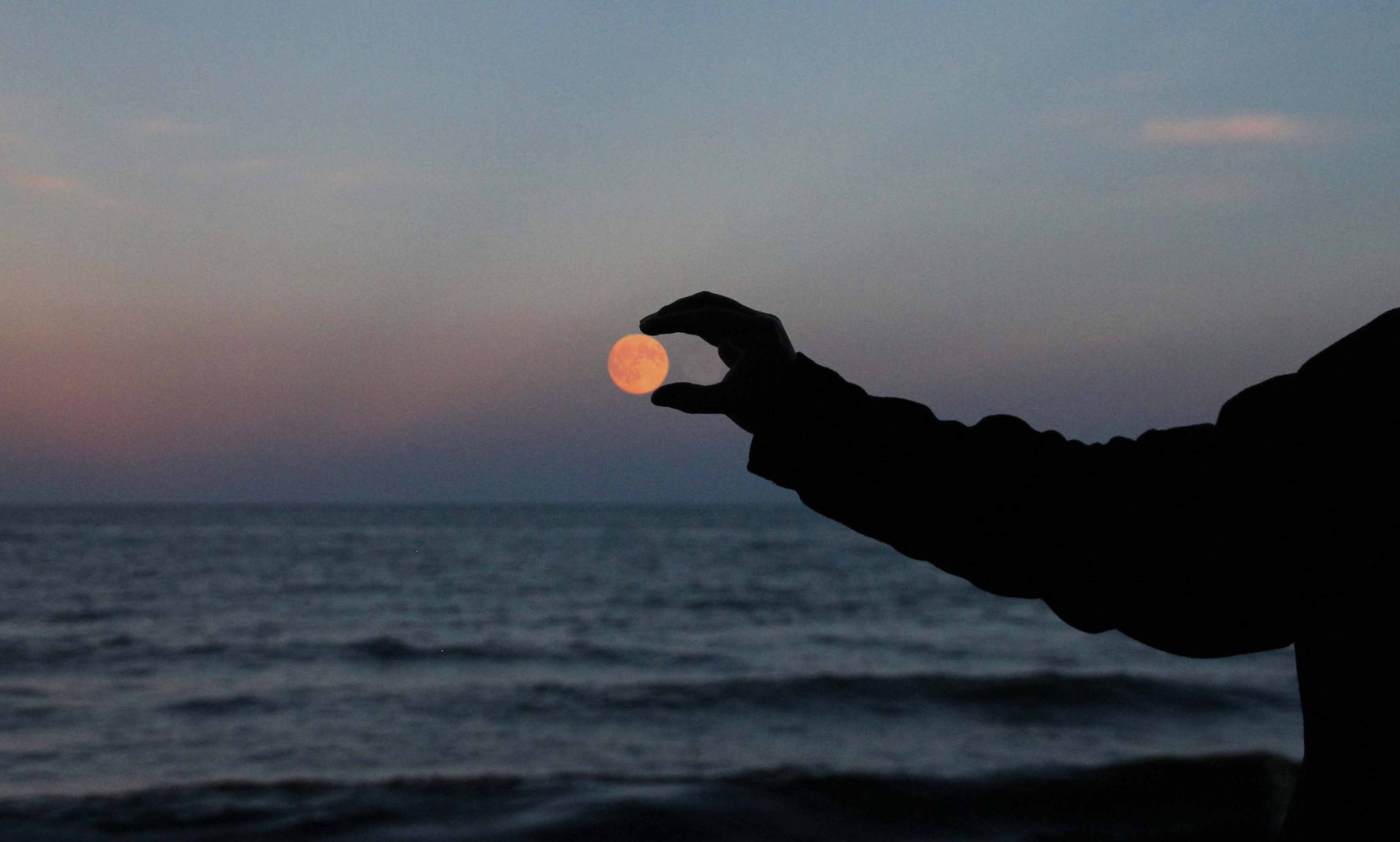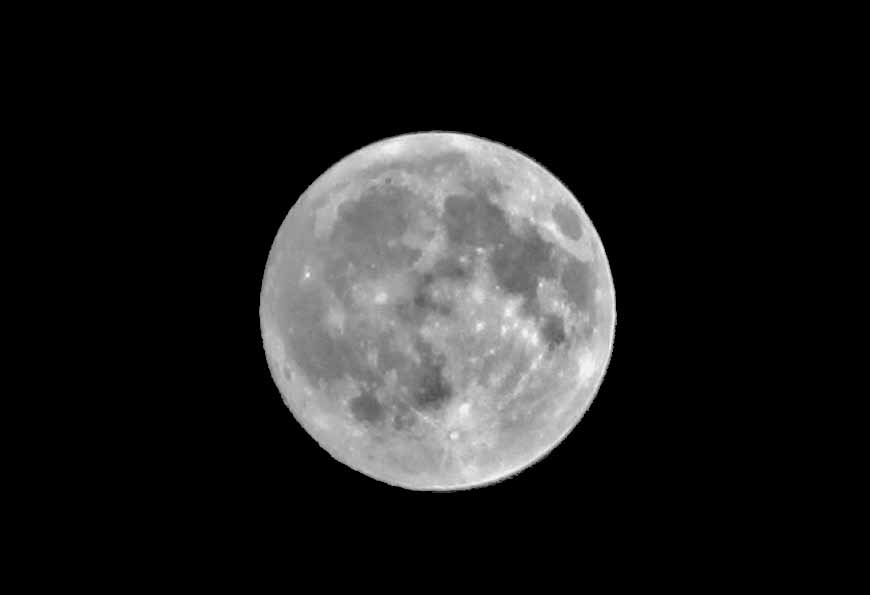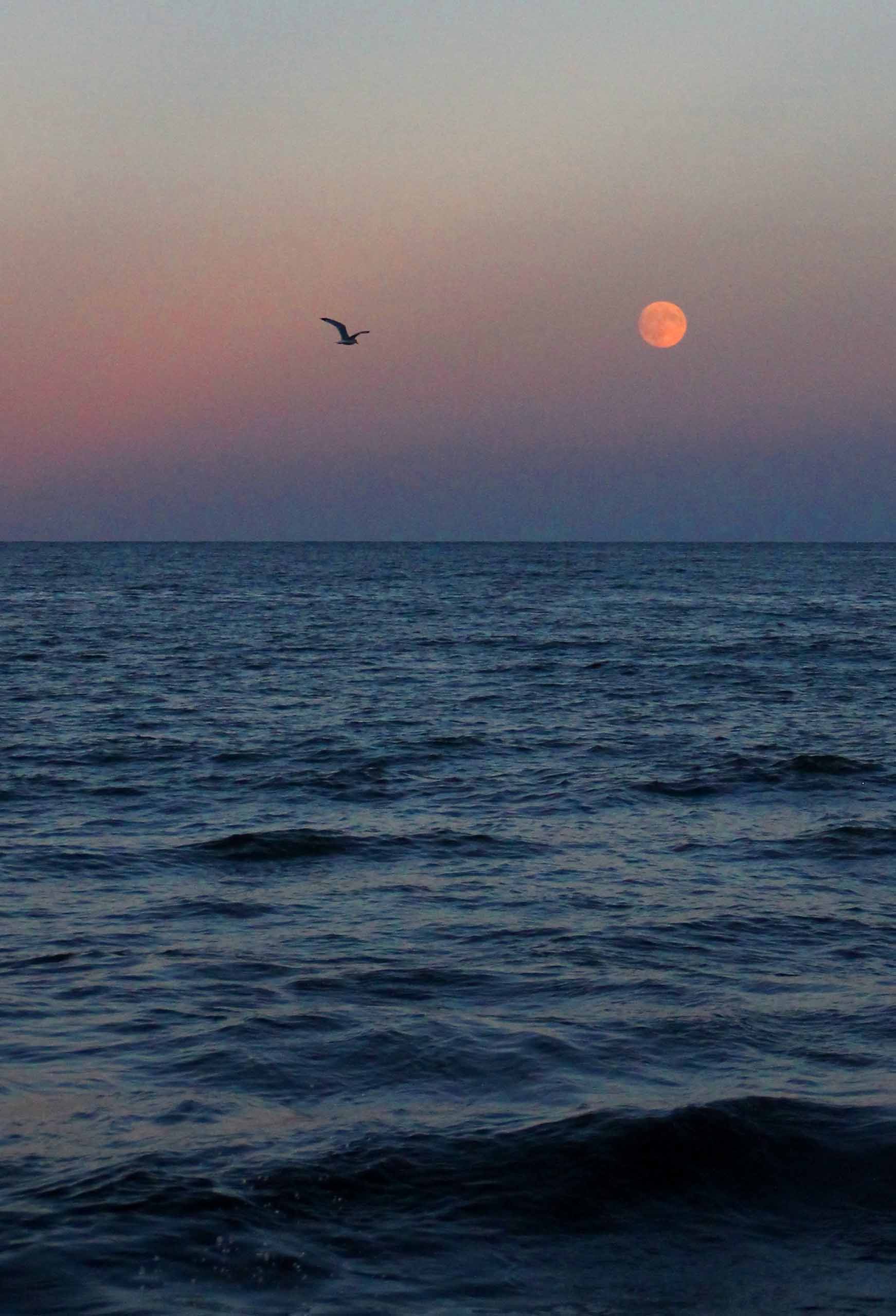 Photographer: Jason Li
For additional questions on moon photography, for example:
Why does the moon look smaller in pictures?
Why do I see the moon as a white blob?
Where and when to photograph the moon?
What are the required equipments – Camera and Lens?
How to photograph just the moon?
How to take a picture of the moon with a foreground object?
How to post-processing in Photoshop?
Why reuse the moon photo in other photographs?
Why photograph the moon?
Nasim Mansurov, a professional photographer based out of Denver, Colorado, answered these questions in his article "How to Photograph the Moon"