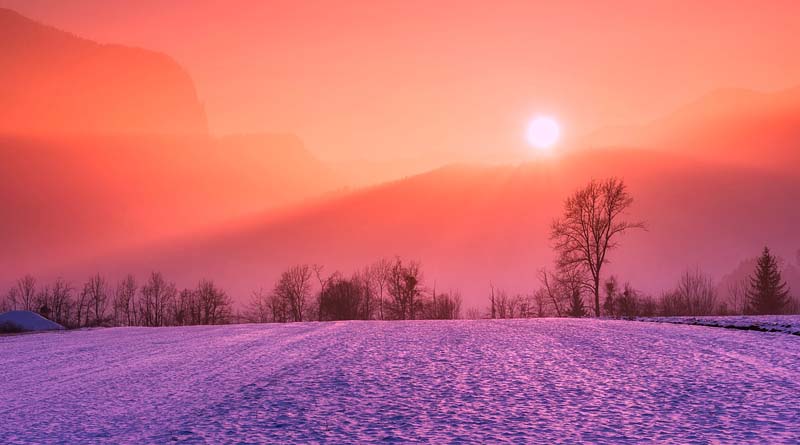 Where to Go During Your Winter Holidays? Are You Rather Snow or Sun?
November 8, 2019
December, January and February are months when you can benefit from cold or generous thermometers. Whether you are fond of snow or rather fine sand, leaving in winter leaves you the choice. At the sea or in the mountains, the winter season allows you to fully enjoy your holidays. So, depending on your destination, you will leave with your pair of gloves or flip flops.
On the way to the (big) cold!
Whether in their own country or more distant horizons, a large number of travellers make the choice to visit cold countries at this time of the year. Indeed, travel and winter holidays are good friends.
Go on a discovery of snowy landscapes and decorated cities
In winter, many destinations welcome tourists from all over the world. Among them, those who take advantage of low temperatures to offer unforgettable moments.
For example, Northern Europe brings together several destinations to discover at their best. Among the most popular, Finland and Sweden where you can enjoy the unique spectacle of the Northern Lights and their incredible glow. Lapland, a region that unites these two countries as well as Russia and Norway, attracts travelers who dream of the Far North. Compared to a white paradise, Finnish Lapland remains the most emblematic of all, its capital Rovaniemi is nicknamed "the city of Santa Claus".
It's impossible to name them all, but all over the world, travelers in search of cold sensations are spoiled for choice!
Travel in winter and live unusual experiences!
Ski holidays
Skiing and snowboarding are among the most popular activities for those who go on a mountain holiday in winter. Nevertheless, these are not the only activities offered to tourists. Indeed, for the winter holidays, there is not only skiing:
Sledging, trout fishing, gastronomic discoveries …
Once there, your destinations can be filled with surprises, for you to be curious and dare to go in search of typical activities. They are more and more offered to the tourists who like the winter for its snowflakes, its snowy mountains or its icy wind.
A beautiful winter offers you its best cold: protect yourself!
It is true that in winter, even if the sun shines, often it is only a beautiful decoration and it does not manage to increase the temperatures. This is why travelling during this season requires taking some precautions.
Even if some say that the warm heart is not cold winter, before going on vacation, others ask the question: how to prepare to travel in a cold country?
Because of this, we recommend:
To equip well: to protect you against the aggression of the cold (gloves, hat, technical clothes …) and to spare your body
Adapt your body and your habits before, during and after the cold
To remain attentive to your health and your environment
By adapting to the different climates of winter, often rough, you will give yourself every chance to survive in a cold country.
Visiting a cold country during the winter holidays is a unique experience that you will fully experience taking your precautions. To take out a travel insurance before your departure, will be even more cautious towards the risks which represent the cold or the winter sports. If you fall ill or have an accident during your stay, you will receive adequate care at no additional cost.
And if you enjoy winter to travel in the sun
Holidays in the sun
If you have decided to change the winter in the summer and enjoy the sun caressing your skin until it warms up, then head to other latitudes. It is true that while some choose popular destinations for skiing, others prefer to escape the local cold for warmer countries.
Spend winter holidays in the sun, it's possible!
Before choosing your destination, we recommend that you pay close attention to the weather conditions of the countries to which you wish to fly.
Depending on your destination, it may not be the same time in December in January and February. Also, as you know, our beautiful planet is full of surprises! Heavy rains may be present in a region when at the same time the sun is shining in a nearby area. Be careful!
Here are some destinations that will welcome you under the sun this winter:
Africa: Senegal, South Africa, Cameroon …
Asia: Thailand, Philippines, Malaysia, Cambodia …
Latin America: Mexico, Colombia, Brazil …
The Middle East: United Arab Emirates (Dubai), Oman …
Oceania: South Australia, New Zealand, Tasmania …
Want an unusual trip in winter? Think about Southeast Asia!
From walking on the beaches of the Bacuit archipelago to the Phillipines to those in the Sapa mountains of Vietnam, Southeast Asia is a good place to stay. The riches of its places seduce many tourists each year.
Thailand is one of the favorite destinations of many winter travelers. With temperatures between 25 ° and 30 ° from November to February, Thailand allows visitors to fully enjoy its landscapes to cut the soft, its beautiful beaches, its culture and its colorful cuisine. At this time of year, the climate preserves you from the humid monsoon.
Going to discover the countries of Southeast Asia, whether in Cambodia, Malaysia or Indonesia, is also to give the chance to make warm meetings. The human relationships created once there can also warm you up and enrich your trip.
As in any trip, stay tuned to the weather because, attention, rain and heat can be at the rendezvous. Also, we invite you to pay special attention to your health and health risks in tropical countries.
It is prudent to take out travel insurance before you leave. This way, if you fall ill or have an accident during your stay, you can receive adequate care at no additional cost. If your state requires it, it will be possible to repatriate you to France or a quality hospital near your place of vacation.
Traveling in winter is a beautiful experience to live. Whether under the sun or on the snow. We hope you will have a great time!
So, are you snow or sun?