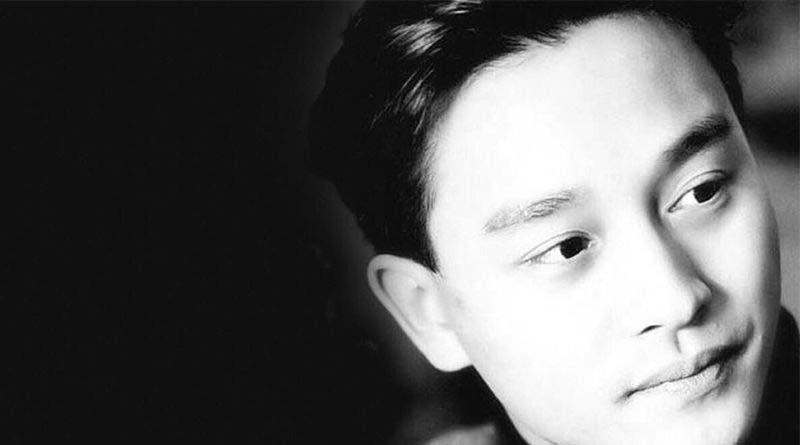 The Legend of Leslie Cheung, An Iconic Asian Star
April 3, 2019
Leslie Cheung has been one of Hong Kong's biggest stars, immensely popular as both a singer and an actor, and is able to galvanize the crowd in a concert hall as well as on screen. Considered one of the founders of canto-pop, he is also the performer of the great 1980-90 films in Hong Kong.
His suicide in 2003 revealed a complex and painful character behind appearances and left a lasting memory in the collective memory of Hong Kong as well as that of his fans around the world.
Unfortunate childhood and difficult beginnings
Leslie Cheung was born in 1956 in Kowloon, Hong Kong, the youngest of ten siblings in a Hakka family. His father was a famous tailor, whose clientele included famous actors.
But he had a concubine, which was commonplace, the home was not united, and his parents divorced when he was a child; he was raised by his grandmother. At the age of twelve, he was sent to live with relatives in England. He goes to school and works in the family restaurant. Enthusiastic about the film "Gone with the Wind", he chose the name Leslie, in tribute to the actor Leslie Howard who plays the role of Ashley Wilkes.
At the end of his secondary education, he enrolled at the University of Leeds to study management in the textile industry. He prefers to take styling classes, but his father has a heart attack, and he has to go back to Hong Kong. He will never return to England, even after his father's recovery.
Difficult beginnings of singer and actor
Leslie decides to embark on the song. He does not have a very beautiful voice. It will take years of work to achieve training. In 1977, however, he participated in a competition for amateur songs, the ATV Asian Music Contest (亚洲歌唱比赛), and he won the second prize. But success does not come right away. His first appearances on television give nothing. On stage, he is even booed several times, especially for his attitude as a young rebel who dislikes the public in Hong Kong in the late 1970s.
In 1978, he landed a role in a film that he described as disaster, "Erotic Dreams of the Red Chamber" (红楼春上春). It's a very bad start, but it's a start.
It was in the early 1980s that his career gradually took a new turn. He turns in films about the problems of Hong Kong youth who begin to ask the idol of teenagers: "Encore" (喝采) Clifford Choi in 1980 "Job Hunter" (失业生) Clarence Ford in 1981 and especially in 1982, "Nomad" (烈火青春) Patrick Tam (谭家明), one of the films that is part of the Hong Kong New Wave debut. Leslie Cheung plays the leading role of Louis, a young man from a wealthy Hong Kong family whose mother died and is struggling to find a purpose for his life.
At the same time, he begins to break into the field of song. He released his first album in 1983: " The Wind Blows".
But it is thanks to John Woo that he knows the celebrity, in 1986.
Bright tomorrow
As an actor
His role as Kit, alongside Ti Lung and Chow Yun-fat, in "A Better Tomorrow" (英雄 本色), marks a turning point in his career: co-produced by Tsui Hark, the film breaks records at the box office and will result in the shooting of a sequel and a bloom of remakes.
Leslie Cheung followed the following year with "A Chinese Ghost Story" (倩女幽魂), directed by Ching Siu-tung (程小东) and, again, produced by Tsui Hark.
In 1988, he toured with Stanley Kwan in "Rouge" (胭脂扣). It is a role that takes it a step back from previous ones and marks a transition to its major roles in the 1990s. The first of these is Ah Fei's in Wong Kar-wai's "Days of Being Wild" or "Our Wild Years", an award-winning role at the Hong Kong Film Awards in 1991.
But at the end of the filming, he decides to go to Canada, to try to escape the media pressure. He moved to Vancouver in 1990, but was bored quickly and, rushed by the producers, quickly returned to Hong Kong.
As a singer
During the same period, he is an increasingly popular singer, and accumulates prizes. When, in 1989, he announces that he will stop singing, he organizes a farewell concert entitled Final Encounter of the Legend; it's the first cantopop singer to do it: the concert is given for thirty-three consecutive nights at the Hong Kong Coliseum.
He is thirty-three years old. He stopped singing for five years, until 1995, but did not stop composing: he composed a dozen songs during this period, especially for films, including " Red Cheek, White Hair" ( "红颜白发" ) final song of "the Bride with White Hair"(白发魔女传) of Ronny Yu in which plays the main role alongside Brigitte Lin; the song is awarded the prize for the best film song at the Golden Horse Festival in 1993.
The years 1993 and 1994 are fertile. 1993 is the year of "Farewell my concubine" (霸王别姬), which makes it world famous, and 1994 that of "Ashes of time" (东邪西毒), with Wong Kar-wai again. Two of the most beautiful roles of his career, the first crowned with an avalanche of awards, the second, that of Ouyang Feng (欧阳锋) in "The Ashes of Time", earning him the Society's award for film critics of Hong Kong – the role is less spectacular, it is none the less profound.
In 1995, he composed the three songs of Ronny Yu's film "Phantom Lover" (夜半歌声), in which he played the main role alongside Jacqueline Wu. He returned to the song by signing a contract with Rock Records and released his first album since 1989: "Beloved" (最爱).
The following year, he still turns with Chen Kaige, in "Temptress Moon" (风月), and Derek Yee (尔冬升) in "Viva Erotica" (色情男女) alongside Karen Mok and Shu Qi (舒淇).
But 1997 is a pivotal year for him. In June released "Happy Together" (春光乍泄) of Wong Kar-wai , story of two young homosexuals fleeing Hong Kong just before the handover, to go round the world in a quest for happiness impossible. Shortly after, he publicly declared his homosexuality at a concert, after the publication in tabloids of photos of him and his companion, with whom he had lived for twenty years.
In 1998 he is member of the jury of the 48th Berlinale. He plays in "A Time to Remember" (红色恋人) Ye Daying (叶大鹰) in "Moonlight Express" (星月童话) of Daniel Lee (李仁港), in "The Kid" (流星语) Jacob Cheung … He struggles to find roles to his measurement. But he still has so much success as a singer.
On the April 1st,2003, he jumped from 24th floor of the Mandarin Oriental Hotel in Hong Kong Island, leaving a note saying he was suffering from depression and bear no more. He had already attempted suicide the year before and was followed by psychiatrists. He was forty-six years old.
The news was a shock. It was in the midst of an SARS outbreak, but Hong Kongers rushed to pay a final tribute to him. His latest album, Everything Follows the Wind (一切随风), was released three months after his death.