Visiting Seoul: Top 10 Things to Do and See the Capital of South Korea
June 15, 2018
The Korean capital is a fascinating mix of history and modernity, mixing the culture and values ​​of the country. Seoul surprises us even more when we know that it was reduced to nothing after the devastating Korean War only a few decades ago. In full swing until today, the largest city of South Korea has only good to offer. There are many things to do and see but here is a small selection of tours and activities that you can consider during your stay in Seoul.
1. The best and fresh seafood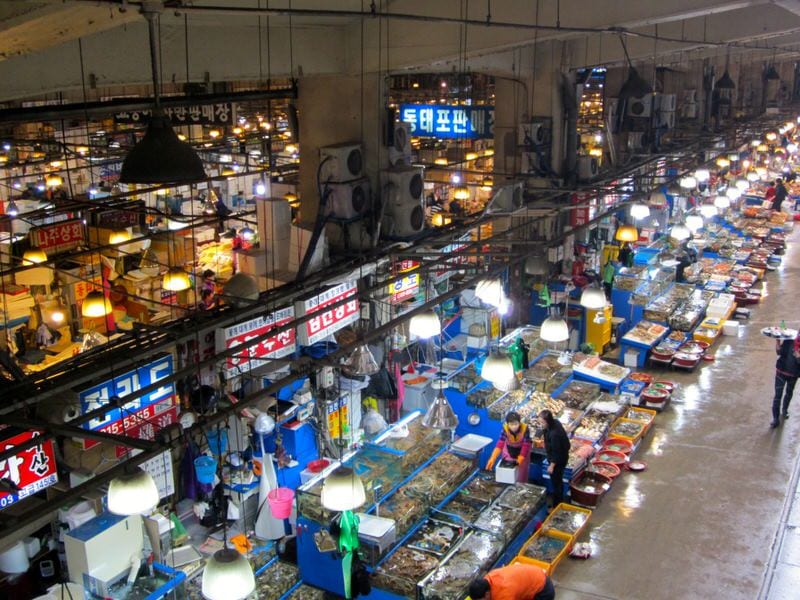 Image Credit: independenttravelcats.com
Noryangjin Fisheries Wholesale Market is a huge seafood wholesale market and one of the largest in Korea, and its origins go back more than 80 years. The stands are aligned in rows with displays filled with fish, seafood some of which will surprise you…and everything is freshly caught! Seek, haggle, and get the best products, like sashimi, octopus, sea cucumbers and more. You can cook everything on site and enjoy your meal in a good atmosphere.
2. Eat and buy at Seoul's oldest market
Image Credit: theseoulguide.com
Built in the early 20th century, the traditional Gwangjang market has about 5,000 independent shops and boutiques that sell everything including high quality hanbok (traditional Korean costumes). You can get lost in the labyrinth of shops and alleys. On site you can taste some local specialties such as bindaeddeok, a kind of really good salty pancake. Enjoy this with makgeolli, a rice alcohol drink. Everything is very authentic!
3. Have a glimpse of traditional Korea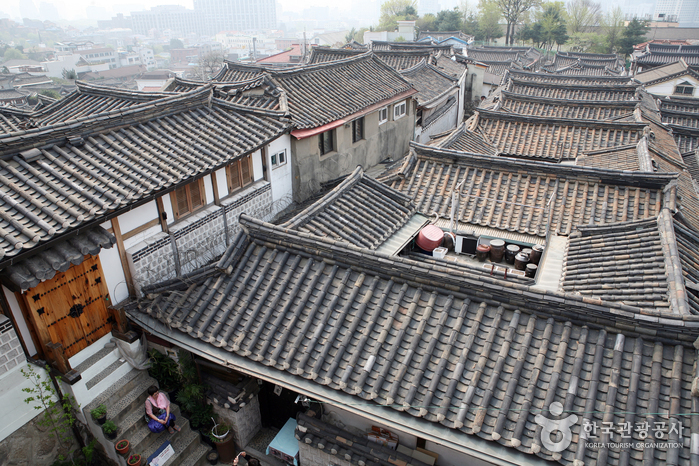 Image Credit: visitkorea.or.kr
The skyline of Seoul is a bit commonplace and especially dotted with skyscrapers. But to get a glimpse of traditional Seoul, Bukchon Hanok Village offers visitors a glimpse of what life was like in the past. These traditional houses were at the center of highly regarded family life in Korea's Confucian culture. Sleeping at home in these hanok houses attract tourists.
4. Climb to the top of Seoul's highest point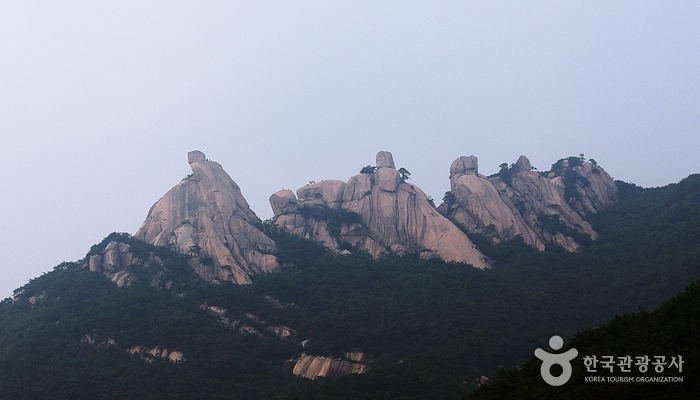 Image Credit: visitkorea.or.kr
With a large majority of the South Korean landscape being mountainous, it is not surprising that rock climbing is an extremely popular sport for Koreans. While the most famous mountain peaks and mountain ranges lie outside of Seoul, the capital boasts Bukhansan Mountain (or "Mount Bukhan"), which is the highest peak in Seoul, rising to 836.5 meters above sea level, which is a difficult but rewarding climb for seasoned hikers and beginners. There are many routes to the different peaks but no matter which one you decide to take, the breathtaking views of Seoul and the surrounding area are an experience in themselves. Beyond the beautiful ride, it is an opportunity to meet on the roads very friendly Korean and share a snack with them along the trails. Remember to take a lot of water and put on your shoes.
5. Tea and art at the Kyung-In Museum of Fine Art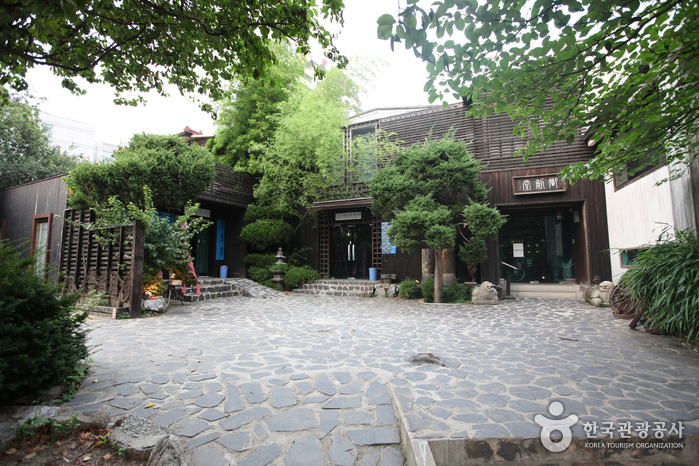 Image Credit: visitkorea.or.kr
Today, Korean people may enjoy coffee, but traditionally, tea culture have been part of the local culture for centuries, and the Kyung-In Museum of Fine Arts is a great place to enjoy tea in a very special setting. The traditional Korean house serves a variety of seasonal and unique Korean teas and also has a small art gallery whose exhibits change frequently. The pretty and tranquil open-air gardens change in appearance depending on the season and the time of day. The museum is in a noisy lane of the noisy Insadong artery, making it an ideal retreat for resting and clearing ideas.
6. Relax and get rid of your stress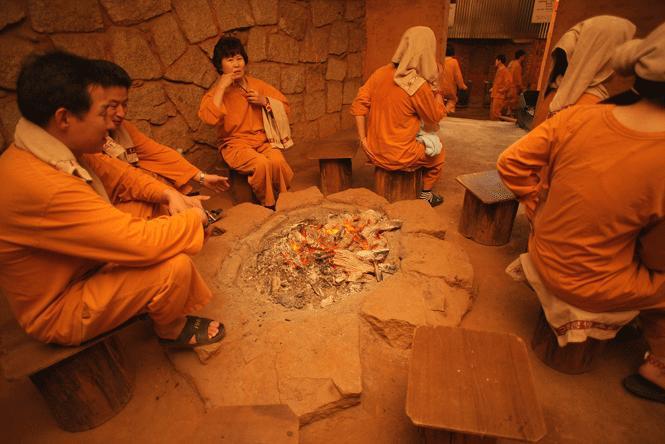 Image Credit: visitseoul.net
Like the famous saunas of the Scandinavian countries, Korea has its own improved version of baths and relaxation centers called jjimjilbangs. These establishments are everywhere in Seoul and are very popular with everyone (old, young, families, couples, friends, etc…). You will have a wide choice of spas to sweat and relax (salt room, jade room, charcoal room, etc.). All this being cheap, do not hesitate to pay a little more for a skin scrub to come out completely clean and healthy.
7. Have fun along the river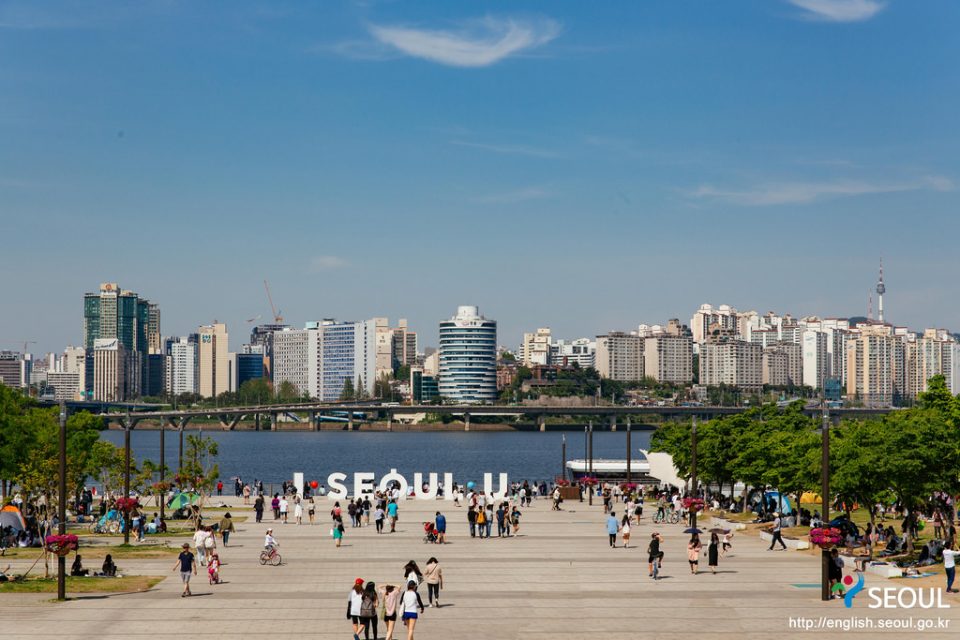 Image Credit: seoul.go.kr
To escape the hustle and bustle of city life, the various Han River parks offer activities for all ages and interests. Bike paths can be found everywhere to satisfy bike enthusiasts and jogging tracks for those looking to exercise with a magnificent view of the river. In these parks, there is a lot of lawn where you can rest and picnic. In Korea, you can have free delivery wherever you are, so it's a good way to enjoy the long days of summer in these parks.
8. Go shopping as the locals do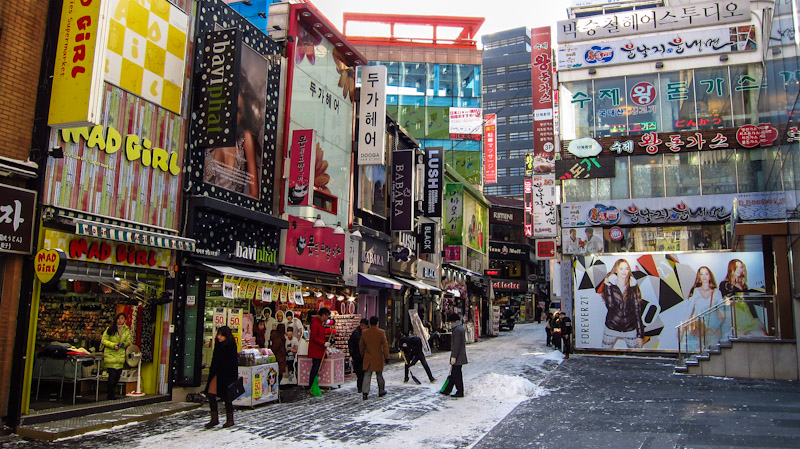 Image Credit: theseoulguide.com
While Myeongdong on the north side of the Han River may be the popular place for tourists to shop, it is in Garosugil that the most fashionable locals go. This street has a number of shops and independent stores that sell everything in the latest trends and accessories. It is a great place to keep up to date with the latest fashion in Seoul. Here you will find many cafes and restaurants as well.
9. Enjoy the vibrant center of Seoul's nightlife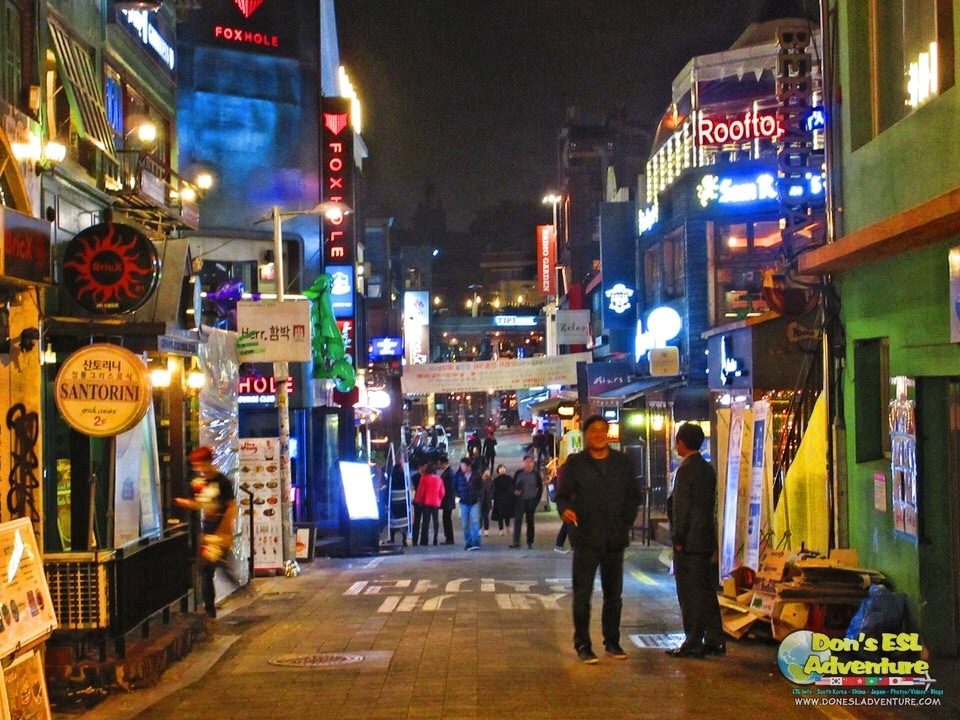 Image Credit: donesladventure.com
Long tainted by its sulphurous reputation, the Itaewon district has experienced a renaissance in recent years and is now one of Seoul's most popular places to eat, drink and go out. While international cuisine makes Itaewon a pleasant daytime, it's the nightlife here that has really exploded, competing with vibrant neighborhoods like Hongdae and Gangnam. The lounge bars fill up as soon as the sun sets, and the long lines are created in front of the most popular clubs like the B1 . In Itaewon, you will find all types of moods that you want.
10. Visit the Leeum, Samsung Museum of Art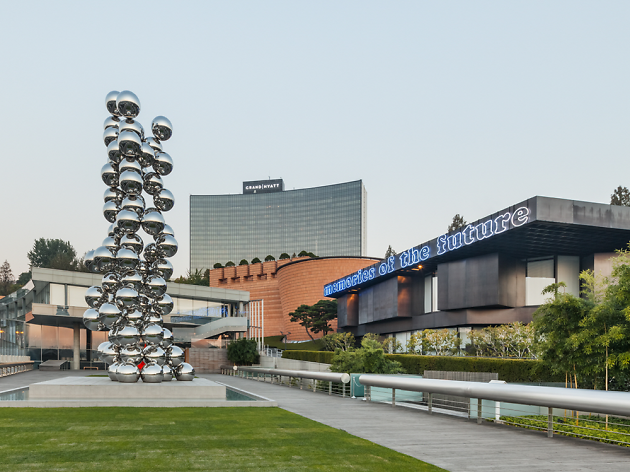 Image Credit: media.timeout.com
It is a private museum often forgotten by tourists, but it is well worth a visit to discover one of the best art collections in South Korea. The museum is well organized and it is easy to navigate with lots of explanations in English and audio guides available for purchase. Beautiful traditional Korean and modern/contemporary art is mostly exhibited here, while special exhibitions are often hailed by local critics. The architecture of the two buildings of the museum will also please you, having been designed by the renowned architects Mario Botta and Jean Nouvel.