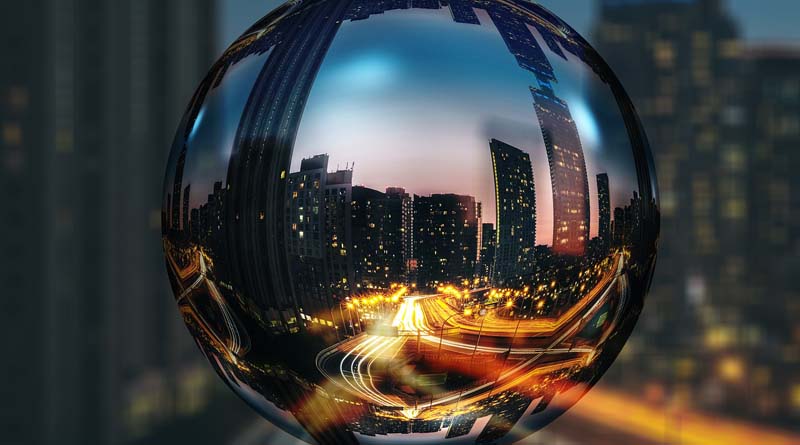 GTA Commuting News 2023-03-17
March 17, 2023
Real estate begins to bounce back
After being in a buyers' market, Barrie, Ontario is now reaching balanced territory as buyers begin to move off the sidelines, with sales and prices starting to edge up again, says Shawna Toole, a real estate agent with Right at Home Realty. The average price for a three-bedroom detached house was $680,000 in February, up from $650,000 in January and $640,000 in December. In February of last year, a typical three-bedroom detached was trading hands for $875,000. Higher interest rates have made it difficult for prospective buyers to obtain a mortgage, with buyers who could qualify for a $700,000 loan in the past now only receiving approval to borrow about $500,000.
Hamilton LRT has several steps to undergo before construction can start
The Hamilton Light Rail Transit (LRT) project has been listed as in the "planning phase" by Infrastructure Ontario, the ministry responsible for tendering the province's large infrastructure projects. However, the project still needs to go through the request for qualification phase (RFQ), where interested contractors or consortia are identified and shortlisted, and then through a competitive request for proposal (RFP) in which groups would submit bids. Metrolinx has said that major construction would begin next year, but the exact timeline is unclear. The Hamilton LRT project had advanced to the RFP phase in 2018 when the budget was believed to be $1 billion, but that RFP failed to attract bidders. In December 2019, the project was cancelled by the Ford government but reinstated in 2021 after lobbying. The project has been allocated $3.4 billion, split evenly between the province and the federal government, but the province would be responsible for any costs beyond that. The construction climate has changed considerably since 2021, with projects routinely running over budget.
Workers aim to finish major Mississauga light rail transit route ahead of schedule
Officials overseeing the Eglinton Crosstown West Extension (ECWE) light rail transit (LRT) project in east Mississauga, Ontario, say they are working to get the line up and running ahead of schedule. The project, which will extend the Eglinton Crosstown LRT from Toronto west to Renforth Drive in Mississauga, remains on schedule for a 2030-31 opening to passengers, but Metrolinx officials have said they may be able to move the project along faster as they seek to keep construction noise to a minimum. The 9.2-kilometre route linking east Mississauga with parts of west Toronto is expected to eventually extend an additional 4.7 kilometres to Pearson Airport. The new route will operate underground from Renforth Dr. to just west of Scarlett Rd. in Toronto, transition to a 1.5-km elevated section that runs east of Jane St., and then connect to the future Mount Dennis Station.
Toronto's SmartTrack will cost an additional $234 million, report finds
A new report has found that Toronto needs an additional $234 million to fund the construction of the city's SmartTrack transit project. The rail route was originally anticipated to cost just over $1.4 billion, but "unanticipated factors" have led to the increased costs, according to the deputy city manager of infrastructure and development services. The report cited inflation, supply chain uncertainty and an increase in rail sector projects as reasons for the additional funding. Officials are hoping the Doug Ford government can pay the additional costs "since the program will also benefit the province through increased ridership on the GO system". SmartTrack was originally set to have 22 stations, but the plan now comprises five stations and is expected to be operational by March 2029.
Clarington asks Ontario to make Hwy. 407 toll-free for trucks
The municipality of Clarington in the Durham region of Ontario, east of Toronto, is calling on the provincial government to make Highway 407 a toll-free route for trucks hauling aggregates to protect the safety of local residents. While the Ontario government is prioritising new housing development in the region, the trucks are delivering construction materials to sites west of the municipality. The mayor of Clarington, Adrian Foster, said in a statement that the heavy trucks "disrupt" residents and "cause… destruction" to local roads, and that using the 407 would "make all the sense in the world". Coun. Granville Anderson, who requested that an alternate route be made available, suggested restricting truck traffic to between 7am and 7pm to reduce disruptions. Last year, Ontario officially removed all tolls from Highways 412 and 418.
Ready to leap into an electric vehicle?
Canada is falling behind on the road to a greener future, with 94.9% of registered light-duty vehicles still powered by internal combustion engines and 40.2 billion litres of gasoline sold in 2021. As a result, greenhouse gas emissions from Canadian cars totalled 92.46 billion kg annually. Europe has made the most significant move towards electric vehicles due to tightened carbon dioxide emissions standards and subsidies. However, demand is far outpacing supply, with one to two years delivery time for many new electric vehicles, while a lack of charging infrastructure and slow charging is not uncommon. The cost of electric vehicles remains higher than internal combustion vehicles upfront, but they are cheaper to maintain, according to an analysis by Car and Driver. Susan Koswan, a freelance contributing columnist, highlights the need for more government intervention and incentives for a chance at stopping climate breakdown.
Why do most EVs look like gas cars? Lucid designer blames horse-and-buggy thinking
Lucid Motors' focus on efficiency has helped it beat Tesla in terms of range and efficiency. Of all the 2023 EVs rated by Natural Resources Canada, the Lucid Air is the most efficient, using the electrical equivalent of just 1.7 litres of fuel per 100 kilometres, compared with 2.0 for the Tesla Model S. Speaking to the Globe and Mail, Derek Jenkins, Lucid's SVP of design and brand, said efficiency, along with good design and fast recharging speeds, will become increasingly important for consumers looking for EVs. The Lucid Air can travel up to 837 km on a single charge and boasts a dual-motor drivetrain that produces 1,200 horsepower. Lucid plans to produce an SUV in 2024 and a third, cheaper model in the mid-2020s.
Opponents push to reopen debate on Gardiner Expressway rebuild
Toronto community groups and a potential mayoral candidate are calling for a re-evaluation of the cost of rebuilding the eastern section of the Gardiner Expressway. The highway's reconstruction project has cost over $500m and would require an additional $650m to complete. Proponents of the project, including Deputy Mayor Jennifer McKelvie, are pushing ahead with the "hybrid" rebuild, while opponents, such as Councilor Josh Matlow, who is expected to run for mayor, argue that a cheaper teardown option would have been preferable. Matlow cites the city's climate-conscious goals as evidence that an elevated expressway is not a wise choice. Transparency over the project's costs is demanded by a coalition of 38 organizations, which includes environmental lawyers, who have called for a pause on new contracts to assess the project's cost. The Gardiner project accounts for about 14% of Toronto's overall capital budget.