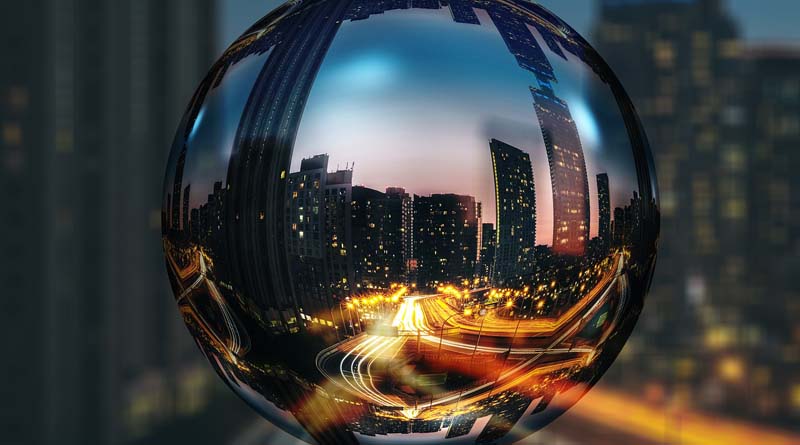 GTA Commuting News 2023-03-16
March 16, 2023
Driverless trains can go 80 km/h
Toronto's upcoming Ontario Line will have autonomous trains designed by GFG Rail, featuring onboard Wi-Fi, charging points, bicycle spaces, digital screens, wheelchair areas, and connected carriages. The electric fleet can transport up to 30,000 people per hour in each direction at speeds of up to 80 kilometres per hour, with stops at 15 stations. All Ontario Line stations will feature platform-edge doors, synchronized with the vehicle doors. Hitachi Rail will maintain and operate the subway for 30 years under a $9 billion contract with Connect 6ix. Construction began in March 2022, and the subway is expected to be operational by 2031.
Metrolinx to cut down thousands of trees in Don Valley
Metrolinx, the provincial transit agency in Ontario, is set to cut down 2,787 trees to make way for the new Ontario Line, according to a recent announcement. Areas where trees will be removed include the Walmsley Brook Crossing, Don Valley crossing and south of the future Flemingdon Park station. Some 700 of the trees to be removed are invasive or "disease-prone" including white mulberry, black locust, Russian olive, Manitoba maple and Norway maple, according to Metrolinx. Environmentalists have criticized the move, stating that Metrolinx should have consulted with the community and developed a restoration plan before embarking on the tree cutting. Metrolinx is expected to restore areas affected by construction within the Ravine and Natural Feature Protection limits by planting new trees and restoring wetlands, with alternative locations assessed for tree planting where needed.
Train facility now proposed for North York
Metrolinx has abandoned plans for a GO layover facility in Toronto's Don Valley, opting for a site near York Mills Road and Leslie Street instead. The decision comes after three years of opposition from local politicians, residents and conservationists who argued that the facility would have a negative impact on green spaces in the area. The proposed layover facility, which will store GO trains, among other things, is part of the multibillion-dollar GO expansion project. The move is a rare win for opponents of Metrolinx's plans, as the agency has come under fire for its transit plans across the city, many of which cause significant disruption to communities, businesses and the environment. While the new layover facility is being constructed, Metrolinx will temporarily stage trains at the Rosedale Siding for a few hours during morning and afternoon peak periods.
Ontario Line takes shape; Train design unveiled
The Ontario Line driverless trains have been revealed through a series of images, showing off the design of the new sleek vehicles, set to run up to every 90 seconds across Toronto. Commissioned by Connect 6ix Consortium, which is building, operating and maintaining the 15.6 km line from the Ontario Science Centre to Ontario Place, the trains have been designed by GFG Rail. Once completed, the Ontario Line will comprise of 15 stations with connections to TTC subway lines, GO Transit, and the Eglinton Crosstown LRT line. The line is expected to remove 28,000 cars from the road, however, there have been criticisms over the removal of city trees and the closure of Queen St. for a major block.
Your Tesla is not autonomous. stop driving like it is.
A recent report by Driving.ca highlighted the challenges that autonomous vehicle (AV) manufacturers, including Tesla, are facing in their race to achieve level 5 autonomy. The article cited the example of Tesla's Full Self Driving (FSD) beta test, which allows Tesla cars to drive autonomously for $15,000 a year, while the fine print requires the driver to always be ready to take over. However, there have been incidents that have revealed that the software is not yet ready for full autonomy. The US National Highway Traffic Safety Administration (NHTSA) has also announced a recall of 362,758 Teslas due to issues with the Autopilot and Traffic Aware Cruise Control systems. Driving.ca warned that AV manufacturers are involuntarily enmeshing people in their experiments, and urged companies to ensure that their autonomous systems are safe and reliable before introducing them to the public.
Should cars be banned on roads in High Park? The idea has fuelled great debate as city staff consider a hybrid approach
Toronto's High Park, a 160-hectare green space, could ban cars under a movement strategy being reviewed by the city. More than 10,000 respondents in a city-commissioned survey backed a car-free option as the most popular, with 57% expressing support or strong support. The goal of the review is to improve mobility, safety and accessibility in the park, while protecting its "ecological integrity." Staff examined four options: banning cars at all times; allowing them at scheduled times; closing some roads to traffic; and allowing cars throughout the park at all times. A final recommendation hasn't been made, but closing some roads to traffic is the option that is being advanced. Cars would be prohibited on some roads, while traffic would continue to be permitted northbound on Colborne Lodge Drive.
Brampton Transit to expand service in Caledon
The town council of Caledon in Ontario, Canada, has voted to expand transit service on Dixie Road north of Mayfield Road by late 2023, providing a safe and convenient way for employees to get to and from work. Brampton Transit will provide the expansion, which will cost $60,000 annually from the provincial gas tax reserve. Currently, several large employers along Dixie Road report that about 30% of their employees use transit to commute to and from work. The expansion will provide peak hours, midday and evening service, with a total of nine trips per day to improve pedestrian safety.