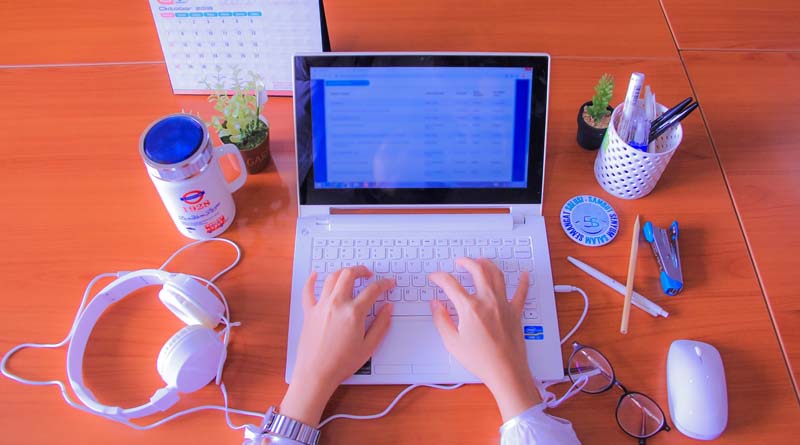 24 Killer Tips: How to Write A Perfect Blog Post
January 18, 2019
"The perfect blog post". Is this a myth? A legend? A chimera? Where does it really exist? I know what you think: it would be so good if you knew exactly how to create a perfect blog post. This kind of article that everyone loves, which attracts a monster traffic, which is shared hundreds of times and receives dozens of comments…
In fact, the ideal situation would be to own a perfect blog post recipe. A small piece of paper that guides you step by step to write this kind of article would greatly facilitate the task…
What we are going to do today is to show you a formula and a list of items that makes sure you are getting good results.
We are not saying it works every time, but we can guarantee that if you start adding these elements to your own blog posts, you'll start getting "wins" much more often.
What makes a perfect blog post?
Some think that publishing a post for a blog is a simple and fast work, within the reach of everyone… This may indeed be the case, but the case is complicated if what we are trying to publish is a "perfect blog post".
It's not just about choosing a theme and writing three or four paragraphs about it. Writing a perfect blog post requires careful attention both in substance and in form. But how to achieve it? In the following article, we are trying to answer the following questions:
What to do before writing an article for a blog?
How to write content with quality and originality?
How should a post be structured?
Is there anything else I can do to get better SEO?
Even if no one has the magic formula to write the perfect blog post, we can still offer some recommendations for better results. It interests you? So let's start…
What to do before writing an article for a blog?
Let's start this article by talking about some basic ideas that you need to keep in mind as you write your articles. It's a bit of the instructions in opposition to the actual article creation.
1. Know your audience
An artist never goes on stage without knowing the expectations of his audience. To write the article that will remain in the annals, you must first identify your audience. To do this, analyze the articles that have performed the best on your blog using Google Analytics to identify the items that worked best for your audience.
Who am I going to talk to? What interests them? What kind of language should I use? Ask yourself these questions (among others) to define your audience and know how to address your readers. If you manage to solve their problems with useful content, you will see the doors to success open up.
2. Think of an idea
The idea should be unique to the market. To write the article that will interest the greatest number, you must also make your watch to inspire you and find the idea that nobody had ever thought of. Try to base your article on versus a feedback from a reader, a problem known in your field or the analysis of the competition.
Do some research on the first page of Google and your main competitors at this stage to see how you can improve on what is being said. If you cannot, do not bother. Before you start writing your article, you need to be up to date.
3. Analyze trends
To choose a theme that may be of interest to your audience, you must analyze the topics in vogue. It is easier to differentiate by creating interesting content if you know beforehand the interests of readers. Watch tools are available to track trends and select relevant keywords for your articles.
4. Write down all the ideas that come to your mind
We often find the best ideas at the most unexpected moments. Note them immediately so as not to forget them!
5. Save time to write
Try to choose a good time for writing, when you are not too tired and have clear ideas. If you have trouble finding the right words, it is best to turn off the computer and postpone writing.
How to write content with quality and originality?
Google updates its algorithm about five hundred times a year. In order for your post to be indexed in a good position in Google's, the content must play a fundamental role. Content is king. That must be your motto. Writing and publishing original, quality content that is useful for readers is one of the key factors in getting a good SEO.
6. Write quality, different and exclusive content
Users are looking for added value compared to anything that has already been written. Strive to provide useful and reliable information, and do not be afraid to use new formats, such as videos, large images, graphics, tutorials, webinars, and more. Try to go beyond what others have already done and ask what content you would like to find, as a reader.
7. Heal spelling
The faults are to be avoided. A bad spelling can hurt your personal brand, and also the company you represent if you publish a company blog. It is very important to review the article as many times as necessary before it is published to avoid any spelling or grammatical errors.
8. Brief and direct sentences
Avoid circumlocution and heavy sentences. Write easy-to-understand content for all your readers, no matter how familiar they are with the theme you are addressing.
9. Enumerations, bold and italic
Readability is very important. We realize how important it is that the shape of the article is attractive, simple and easy to read because we believe that people won't read a brilliant text on a super-ugly blog.
Make sure your articles have:
A good font: You need to make sure your font is easy to read and fits your brand.
Quality images: Attract people's attention with good quality photos and images that add value to the article.
Small paragraphs: Make sure you do not speak in silence with lines and lines of text. People scour the articles so have short paragraphs.
Bold words and bullets: As soon as you feel you can separate the text with bold words or bullets, do it. Imagine if this section was a big block of text, not good for the eyes!
Many of the things described above do not come from data of our blog posts, but are based on how we read blogs.
These techniques make reading easier, but be careful not to overdo it!
10. Do not copy
Remember that the content must be original and exclusive. Never get content from someone else! If you want to mention a phrase or paragraph from another author, always quote the source.
11. Re-read the text before it is published
Once written, review your post. Ideally, this proofreading should be done a few hours or days later, and not immediately after posting the endpoint to your article.
How should a post be structured?
If you do not want to lose your readers, you must structure your article. Start by writing your chaplet. It should encourage readers to read more. Then write the master content of your article in several paragraphs. You can use "bullets points" or "numbered lists" to clarify and organize your ideas. Also use chapter <h2> or <h3> tags to cut your article. The more structured it is, the more readable it will be for your readership.
Everyone has their own opinion on this, but it is advisable to organize your post as follows.
12. An attractive title that contains the keywords of the subject
The title of your article is the first thing your readers will see. It is also the one that will encourage them to click on your content. It must be clear, must make your audience want to know more and above all must answer a question. Remember, you must identify and know your audience to best meet their needs. By answering their questions, you will also build a relationship of trust with them.
Address the problem in the title using fear, scarcity or intrigue / questions. Try to be below 60 characters. Make sure the key phrase SEO is in the title. Refer constantly to your title as you write.
Some examples of successful titles are those of the style: "How to do …", "7 tips for …", "The 10 best …", etc. These titles suggest to the reader that the article is able to answer their doubts and provide them with useful information.
13. A catchy first sentence
The hat should serve as an introduction. This first sentence should explain what you are going to talk about in the rest of the article. To get the reader's attention, you can also ask questions that you will answer in the rest of the text.
14. Add something that fits each person
It is very difficult to please everyone, but one thing you can try to do is to satisfy as many "groups" of people as possible.
People consume things in different ways. Some people like technical explanations, others like good infographics they can browse quickly.
If you can create a blog post that covers all of these things, you are about to come out a winner because you will be reaching out to lots of groups of people who will want to convey the item of your article that they have found appealing.
This has the double benefit of being great for SEO – Google is constantly looking for websites that have different formats to provide a first page with more diversity in the results.
15. Illustrate your articles
Today, people's time is precious. The information is no longer fully absorbed but scanned. To capture the attention of your prospects, illustrate your articles with photos related to your content. This will air the article and make it more readable for your readers.
Make sure you also choose the correct size.
16. Be fun
If your content needs to be educational, that does not mean it has to be boring. Do not hesitate to adopt a fun or humorous tone to convey a message; believe it or not it will be more easily retained. It is by being original that you will stand out from the competition, you will retain your readers, and most importantly, generate new qualified prospects.
17. Content
The text, as we have said, must be of quality, original and unique. You can also use different formats (videos, images, graphics, etc.) to illustrate your story and combine them to make your content more dynamic and engaging.
18. Conclusion
This is the moment to summarize what you have just explained. If possible, try to finish the text in an original way or with a question that can serve as a starting point for the debate.
Is there anything else I can do to get better SEO?
Yes ! In addition to quality content, you should also get a good SEO for your post. For this one to appear among the first results of research, do not neglect these few basic rules:
19. Title
Ideally, your title should not contain more than 60 characters and should mention the keyword or keywords related to the theme of your article.
Power of the negative superlative – Use negative superlatives as the click through rate on headlines with negative superlatives is 63% higher than those with positive superlatives and 30% higher than those without neither positive or negative superlatives. Some examples of negative superlatives: "stop", "avoid," and "don't"… these words often work because everyone wants to find out if there's something they're doing that they shouldn't.
Use number – headlines with numbers perform the best. Lists with 10 items receive the most social media shares (an average of 10.621). Other popular numbers are 16, 23 and 24.
Add meta title – A 60 character meta title with strategically places keywords can improve search engine performance.
20. Good pictures with good dimensions
Post with at least one image get 2x more shares on Facebook and Twitter than those without images. Blog post with images attract more backlinks. Infographic and list posts are the most popular and get more than 10,000 shares on average.
Choose an image that matches the text and pay close attention to copyright rules. You can help with these tools to more easily create visual and multimedia content for your brand. If you can, try using images that have never been indexed by Google. Finally, optimize their size and format.
In addition, do not neglect the text ".alt" of your images. This alternative text aims to briefly describe the image. To download an image having for alternative text something like "image-3256" is not a good idea.
21. Friendly URL
URLs must also be short and contain the keywords you have selected for your article. Avoid addresses that contain symbols or numbers unrelated to the content.
22. Internal and external links
You can add links to both your own website and external sites. As always, use them wisely and in moderation, taking care to choose the anchor text or anchor text (link text pointing to a website).
23. Length of the text
Google considers that a 200-word text is a short text and prefers articles containing at least 1,000 words.
Write long blog post – articles that appear in the top 10 results on Google are over 2,000 words long, with the top 2 being 2,450 words in average.
Use keywords throughout – strategically place keywords throughout the blog post to boost search engine performance. Keep keyword density below 3%.
Add meta data – Write curiosity generating meta data with relevant keywords. Keep it less than 160 characters, as this is what most search engines display.
Use a Call-to-Action – Add a call-to-action at the end that links a landing page which can help convert visitors into leads.
24.Sharing on social networks
Add social sharing buttons to your blog so readers can quickly share your posts on social networks. Relay them to your own networks to interact with users and other bloggers in your industry.
Key Takeaways
This list is not exhaustive and we have presented here only some basic tips for writing a perfect blog post. Does anyone know the magic formula to allow a post to triumph? No doubt, but for now you will be able to get good results by following these recommendations and publishing quality content. The results will not be immediate, but if you know how to be patient and if the information you bring to your readers is useful, your success will be guaranteed!