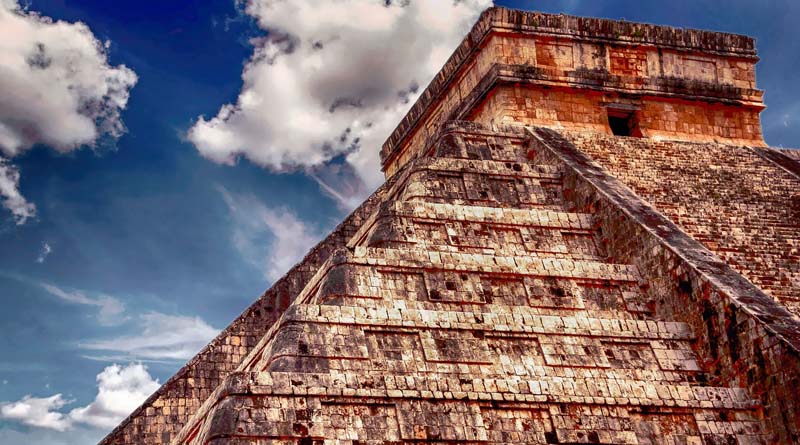 Why Choose Mexico for Your Holiday?
December 14, 2018
Mexico is a beautiful country that will appeal to all self-respecting globe-trotters. If you hesitate to spend a stay in this country, know that there are several reasons to do so. Whether you want to spend a few peaceful days in a big resort or visit legendary ruins, the country of tequila will welcome you with open arms.
Because the food is very succulent
Mexican cuisine is not synonymous with tacos or tamales. Visit the cities of Puebla or Oaxaca to taste different varieties of Mole, a sauce made with grilled peppers and chocolate. In the coastal areas, you can try seafood dishes such as "Snapper Veracruz", a meal made with a whole snapper made with tomatoes, peppers and olives. Finally, Baja California is waiting for you with these wines, the best in Mexico.
Because the beaches of Mexico are beautiful
As in Madagascar, Mexico's coasts are attracting more and more visitors looking to relax and enjoy a sunny seaside vacation. There are a plethora of great resorts in the country, offering a laid-back getaway for hardcore sunbathing, surfing or jet skiing. They will fully enjoy the beauty of the Mexican Riviera. Lovers of fishing or scuba diving will also be satisfied with an exceptional submarine microcosm.
Because life in Mexico is very affordable
Mexico is a very attractive destination. If you want a good travel plan, it is the land of the Aztecs that must be visited. While surfing the web, you can easily find tempting offers for traveling in Mexico. Most of the holiday packages available on the net include airfare, lodging and meals at the hotel. Generally, it is advisable to choose small inns in rural Mexico to save money on your trip. Also, eat where locals buy their food and avoid the expensive restaurants that will cost you an arm.
Because its story fascinates
Mexico is without a doubt one of the most fascinating countries in the world. If you decide to travel there, you will have the chance to return to the time when the Mayas ruled Mexico. Contemplate the ruins of the Yucatan Peninsula in Tulum and Chichen Itza, and walk among the stone pyramids that once housed some of Mexico's earliest residents.
Because the culture of Mexico is unique
Home to itinerant mariachis, lots of world-renowned artists and a sassy atmosphere, Mexico welcomes visitors looking to immerse themselves in the country's vibrant culture. You can easily find a disco or a concert hall any megacity. The performances of Rumba or Norteno are also seen in the four corners of the country. In addition, visit the artists' colony of San Miguel de Allende if you want to watch artisans in action who create their masterpieces in front of you. Are you a fan of works of art? Visit Mexico City to visit museums with some of the works of famous artists such as Frieda Kahlo or Diego Rivera.
As you have seen, Mexico is a destination to register, for sure, in your bucket List. So, do not hesitate anymore and leave it now!