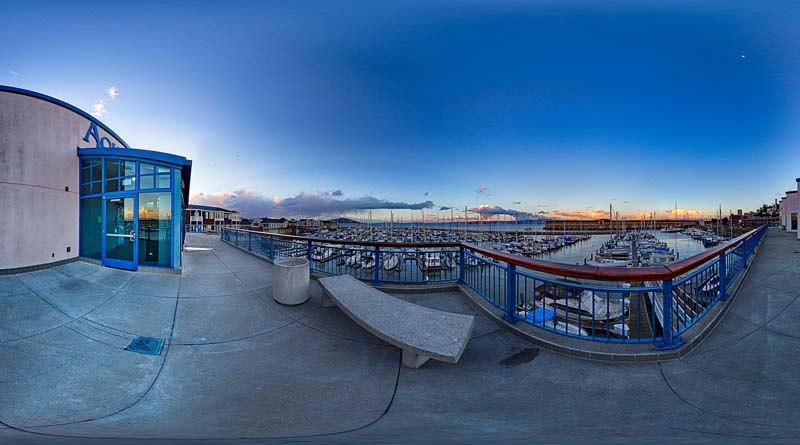 Traveling without Leaving Your Couch: When Tourism becomes Virtual Reality
September 14, 2018
We all want to travel around the world, except that traveling requires a budget that everyone does not necessarily have. That's why RV is interesting, since it can allow you to travel while staying at home.
Travelling without leaving your couch is now possible
Visit a museum or go to the end of the world without leaving home. It is possible with Virtual Reality. It is not the destination that is important, but the path taken to achieve it.
To embark on a virtual journey, several solutions are possible, with or without VR helmet. To take your first steps without having to buy expensive equipment, 360-degree technology is ideal. A VR headset brings a better experience, promoting immersion in the image.
But you can also view 360-degree content, directly on the screen of your smartphone or notebook. In this case, we move in the image, we look on the sides, up or down with the mouse or by the finger on the screen. Even without a helmet, the feeling of being at the heart of the action is impressive!
Travel agency
As a tour operator, Ascape has bundled many virtual tours using the 360-degree view into its application. Turn your head and enjoy the scenery, the image follows your eyes in all directions! Compatible with all headsets, Ascape also benefits from 3D sound for even more immersion with headphones or headphones.
Discovery
The famous cable channel offers with its Discovery VR application to find geographical and animal reports that have made its reputation. To climb mountains, discover the seabed or animal species of the planet in 360-degree without leaving your couch.
Cultural
With ARTE360 VR, the Franco-German cultural channel provides access to a nice catalog of cultural content. Immersion in famous paintings, reports, backstage tours of a 360-degree shoot are on the program and content is regularly added.
YouTube
Do you know that it is possible to find 360-degree videos directly on YouTube? Simply search by using the terms "360 video" or by following  this convenient shortcut for those who prefer to search for VR content themselves, without having to go through an application or a specialized portal.
VR Tourism application
Virtual Reality, or VR, and not only attracts the big names in technology, but also travel agencies. For example, the 360cities is a website that includes content and virtual tours in 360 degrees, with a clear predilection for museums, monuments and sites located in France. This portal refers to the links of the different contents presented: Versailles, Lascaux and the Grévin museum are waiting for you!
Visit before arriving at your destination
Virtual Reality allows some companies to optimize their marketing strategy and their customer approach. The Club Med is the leading player in global tourism to present a collection of films 360, made on his Facebook and YouTube channel to showcase its villages and offer an experience in immersive and interactive Virtual Reality.