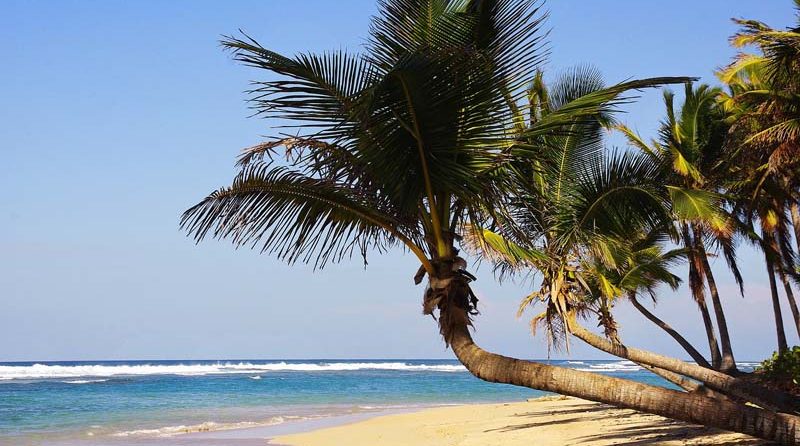 Dominican Republic Travel Tips – Advice for First-Time Visitors
February 28, 2018
If you are thinking of spending your next vacation in the Dominican Republic and have never been there, here is what you need to know about the country to fully enjoy your first trip.
The Tourist Card
Getting in and out of the airport is pretty easy.   Everyone (except Dominican Born and Legal Residents) must have the tourist card $10 per person, even for babies.  A tourist card has a validity of one year from the date of purchase and is valid for a visit of 30 days for a person who can use it only once.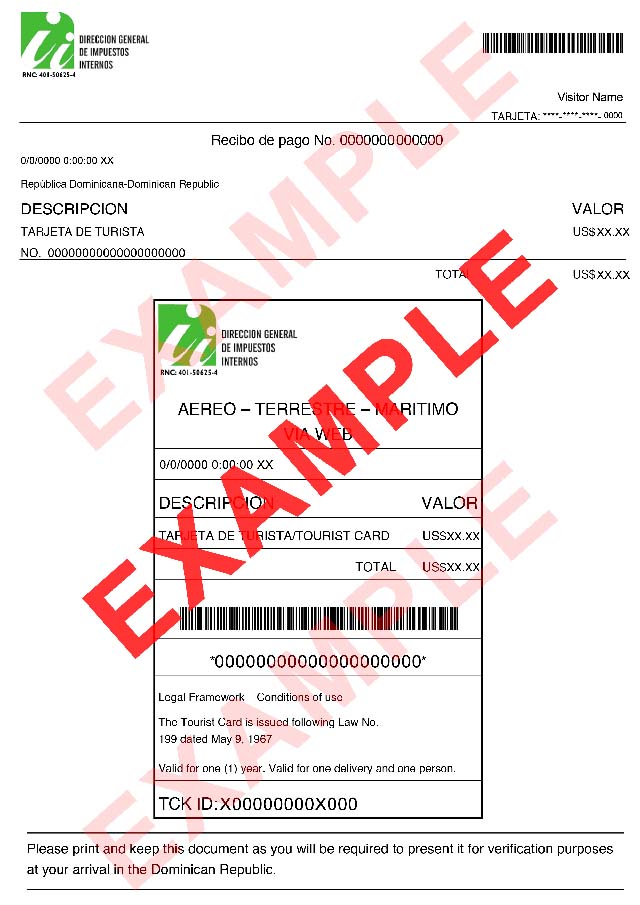 The Example of the Tourist Card
You can buy the tourist card as you enter the customs hall (you have to plan cash to pay for it). The Tourist Card can also be purchased in advance in Dominican embassies and consulates abroad, as well as in travel agencies for $10 USD or 10 BPS. It can also be purchased online on this site. As of March, 2018, tourists from United States, Canada, Germany, France, Spain, Venezuela, United Kingdom, Brazil, Puerto Rico and Italy are eligible to apply online for a Dominican Republic Tourist Card.
Money
The local currency is the Dominican Peso (RD $). Notes are in denominations of RD$2,000, 1,000, 500, 100 and 50. Coins are in denominations of RD$25, 10, 5 and 1.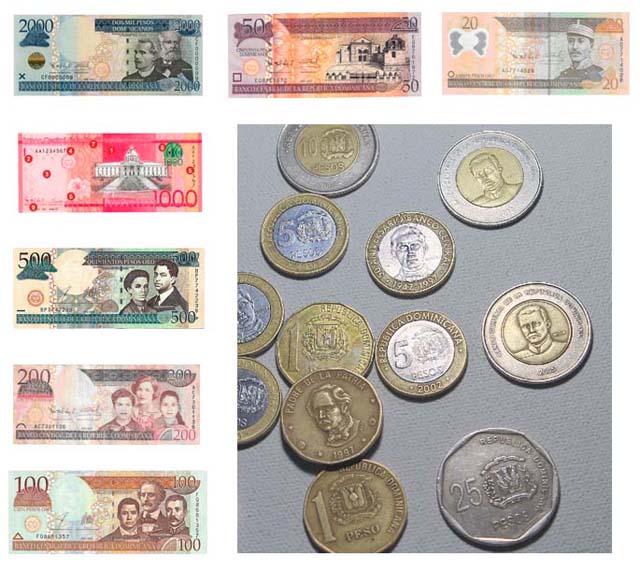 The Dominican Peso 
This is rarely the case, but if you plan to arrive in the country with more than US $ 10,000 in cash, you will have to declare the amount in a customs form.
The import and export of local currency is prohibited; the import of foreign banknotes is allowed provided that sums being the equivalent of US$10,000 and more are declared, export of foreign banknotes is allowed up to the sum that was imported.
When you are leaving, you can only bring out the same or less than what you declared and brought in, provided it is under US$10,000. You are not allowed to bring out more than US$10,000.
The peso is not available outside the Dominican Republic. Currencies of Canada, France, Germany, The Netherlands, Spain, Switzerland, UK and USA may be converted into local currency.
Since you cannot import or import or export Dominican Pesos, so on departure, all money must be in another currency. If you have Dominican Pesos left over and you have failed to convert them prior to departure, you can get about 30% of the value back at the airport before departing (only if showing original receipt.).
Dominican Pesos can be reconverted into US Dollars at any bank. All exchange must be done through official dealers such as banks and hotels approved by the Central Bank. Most resorts quote prices in (and are happy to accept) US Dollars. Some street vendors in touristic areas also accept US Dollars although these are not legal tender in the country.
Duty Free
The following goods may be imported into the Dominican Republic by travellers over 16 years of age without incurring customs duty:
200 cigarettes or a box of cigars
2L of alcoholic drinks
Gifts to the value of US$100
Gratuities
In the Dominican Republic, bills already include a tip of 10%. If you liked the service, it is common to leave 10% more. For taxis, the tip is not mandatory, but obviously very popular.
Please see the gratuity tips from whototip:
At a restaurant, tip 10-20%
At a hotel, tip $1-$2 per night
For tours, tip $25 per day
At spas, tip 10-20%
For a taxi ride, tip 10%
Security
The Dominican Republic is not a dangerous country. However, the basic security measures must be applied. You are not advised to walk alone at night in the uncrowded neighbourhoods, to have a lot of money in cash, to show excessive signs of wealth…
Be aware that in case of problems, there is the Tourist Security Specialized Corps (CESTUR), an entity in collaboration with the National Police and the Ministry of Tourism. If you are a victim of crime, CESTUR will help you find a police station to complete a statement and request assistance.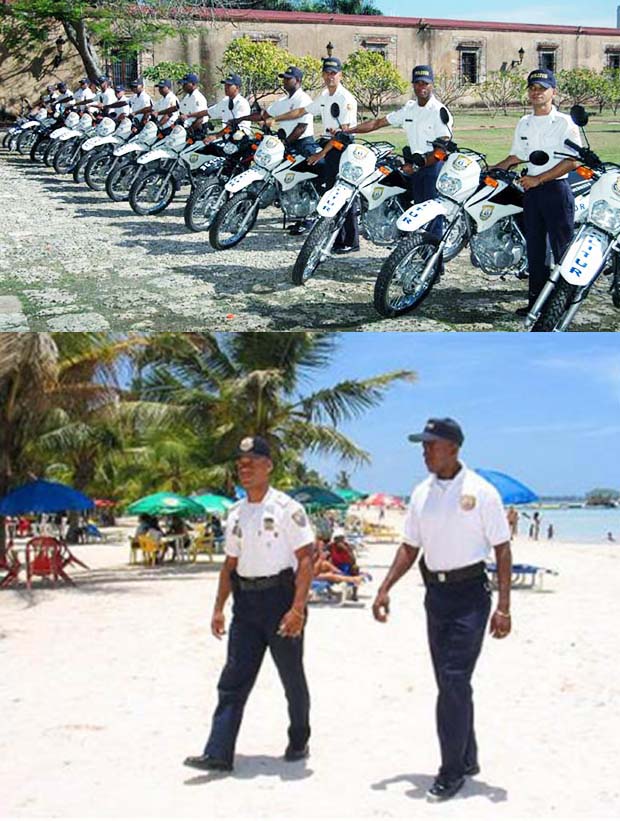 Transport network
There is a Metro in Santo Domingo since 2009. It has two lines (North-South / East-West). The Santo Domingo Metro (Spanish: Metro de Santo Domingo) is a rapid transit system in Greater Santo Domingo. Serving the capital of the Dominican Republic, it is the most extensive and second oldest metro system in the insular Caribbean and Central American region by length and number of stations. Practical, but avoid taking it at the office release time.
For taxis, you have the choice between taking a private taxi or to opt for a collective taxi (concho), which is much cheaper but will also take more time, it will make its way to different customers and you may be tight, up to six in the car.
All cabs in the Dominican Republic are unmetered, which makes speaking with your driver and negotiate a fare before you actually get in very important. Since both U.S. dollars and Dominican pesos are accepted. Bear in mind that drivers are not always able to provide change, especially for foreign currency.
The "motoconchos" are motorcycles that go fast and sneak into the traffic, sometimes with a little adrenaline as a bonus. Set the price before boarding.
Big cities have bus networks, but it is very economical to take buses to connect different cities.
If you want to do it quickly (and you can afford it) there is also the helicopter.
"Dominican Time! "
This is an expression we often hear; especially when we make an appointment to someone and that it is late. "Dominican Time!", he/she will say with a smile, as if it excuses the delay. Dominican time, as is often the case in other Caribbean countries, is indeed a way to take your time and not necessarily play the card of punctuality. Know it otherwise … arm yourself with patience.
The time zone in Dominican Republic is Atlantic Standard Time (AST). Daylight Saving Time (DST) is no longer in use. Clocks do not change in Santo Domingo, Dominican Republic. The previous DST change in Santo Domingo was on January 20, 1974.
Climate
From June to November, the Dominican Republic can be affected by hurricanes, which, however, are most likely between August and October. The destructive hurricanes of category 4 or 5 are very rare, but when they directly hit a particular area, can cause considerable damage. Tropical storms, less intense than cyclones, are more frequent and hit the country on average once every two years.
In summer, temperatures range from 32°C at noon to 21°C in the evening. But in winter, the temperature can go down to 18 ° C and in the high mountains of Jarabacoa for example, it couldreach 10 ° C in the morning.
Here are the average temperatures of Santo Domingo from climatestotravel.

In the Dominican Republic, as generally in the Caribbean, the rains occur mainly as brief showers and thunderstorms, sometimes intense, moreover they are often concentrated in certain periods, so it may not rain for an entire week even in the rainy season.
Here is the average precipitation in Santo Domingo.

In fact, the amount of sunshine is good all year round, especially on the south coast, as can be seen in the following table.

Electricity
In the Dominican Republic the power sockets are of type A and B. The standard voltage is 110 V and the standard frequency is 60 Hz.
In the Dominican Republic the power sockets are of type A and B. Check out the following pictures. When living in Canada or USA, you don't need a power plug adapter in the Dominican Republic. Your power plugs fit. We recommend you to pack a 3 to 2 prong adapter in case type B sockets are not available.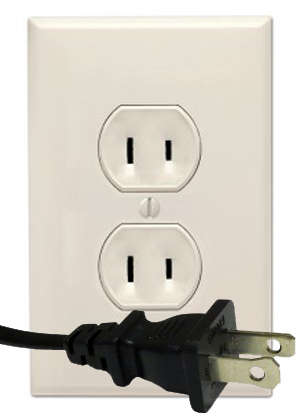 Type A: This socket has no alternative plugs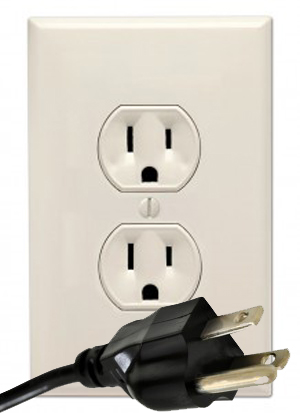 Type B: This socket also works with plug A
Opening time
The large shopping centers in town close at 21:00 and are open on Sundays from 9:00 to 20:00. Restaurants are generally open and serve meals until midnight, Sunday to Thursday, and until 2:00am Friday, Saturday and holidays.
The colonial zone by night
One of the most typical and most visited places in Santo Domingo is the colonial zone. If the day this district of the city is full of tourists, in the evening, the locals invest the place. For a more authentic evening, go after 19:00 in one of the restaurants facing the square, it's magic!
Mamajuana
If during your stay we suggest you to taste mamajuana , do not be afraid, we are not trying to sell you drugs! Even if it looks like "marijuana", it has nothing to do with it. It is indeed a cocktail that is a brew of twigs and bark and herbs, with rum and red wine and honey. Dominicans praise the aphrodisiac virtues.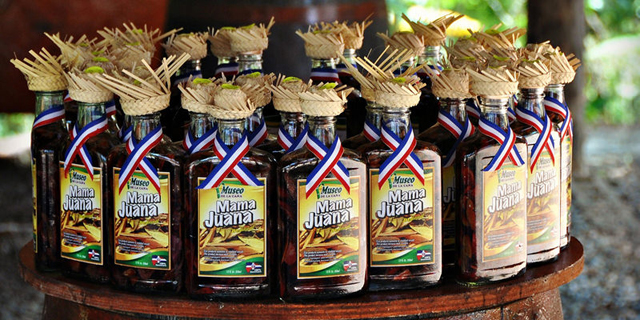 Cash dispensers
The Dominican Republic is a country where cash is widely used. Credit cards are much less so. We therefore encourage you to prefer cash, but obviously not to walk with all your tickets on you, leave in the trunk of the hotel. In addition, most ATMs will only give you $155 to $310 maximum.
Ask about the conditions of the water
Tourists should be aware that there is a risk of contracting sicknesses from unsanitary food and water. But if you eat smart and drink smart you should be fine.
Bottled water is found everywhere and the resorts provide it regularly. Always use bottled water and watch the salads that you eat, as they may be wilted from being in the hot sun too long.  Cooked food should always be safe, but must be well cooked.
Be careful not to get water in your mouth when you shower, and make sure to brush your teeth and rinse your toothbrush with bottled water. Be sure to keep track of your consumption of Pineapple and Coconut drinks as they can become natural laxatives to your system.
Admire the center of the republic
The majority of tourists go to the coast, it's a bit normal; this is where we find the most beautiful beaches! But if you have the opportunity to go to the center of the island, you will be surprised by the beauty of this part of the country and all the activities you can do there (hiking in the mountains, horseback riding, rafting …).
Long live golf
If you are an amateur of the little white ball, know that the Dominican Republic is one of the most suitable and best provided places for golf courses. There are 25, drawn by the best designers along the coast.
Cheering on the landing
Do not be surprised if it applauds when the plane lands. In the Dominican Republic, it's a tradition.
Long live the horn
If you rent a car, there is one thing that should surprise you is the routine use of the horn. Unlike the use we have at home (in case of danger or to prevent), the horn will be used in the Dominican Republic very frequently. Do not hesitate to do the same!